Vmores to enter China with freeze-dried beauty supplements
Novel range of nutricosmetics retain 95-100% of the ingredient's nutrients, the Australian company claims
Photo as seen on Vmores Facebook page
Vmores, a nutricosmetics brand based in New South Wales (Australia) has been making waves in its domestic marketplace for bringing freeze-drying technology — the same NASA astronauts enjoy in their food when in orbit — into the supplements industry, and now the company is said to have secured a deal with a Chinese e-commerce to launch its beauty, women's and gut health products in the Asian country from March. Food Navigator Asia reported the news, but the name of the Chinese business has not been disclosed.
A brand of Sydney's Health Sharing Group, Vmores' product range comprises Snap, for hair, skin and nails; Max, a multivitamin for women, and Dash, a gut health product made of 10 billion active probiotics.
Vmores recognises the freeze-drying process is mainly used in the pharmaceutical industry for making antibiotics, protein, hormones and viruses, for example, as well as in the food industry for making vitamins, vegetables, herbs and milk derivatives. The company claims, however, to be the first company in Australia to apply the tech into the making of beauty supplements.
The freeze-drying technology Vmores uses is a dehydration process where water is removed from ingredients by using a low-temperature vacuum. "No worries, it's perfectly safe! Freeze dry technology has been around for a while and early uses were for aerospace and military medication and food because of its high production costs," the company explains on its website.
A boost to bioavailability
Vmores argues that thanks to the use of lower temperatures, its beauty supplements retain 95-100% of the original ingredient's nutrients, helping the human body absorb them quickly.
The list of ingredients in the Snap range collagen, silica, fructooligosaccharide, biotin, natural flavours, and steviol glycosides, among other ingredients the company claims support skin elasticity, prevents hair loss/ thinning and the ability to neutralise free radical skin damage.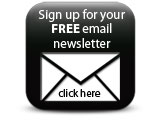 Vmores is said to be working on product development with new flavours and functions.
Companies