Probi and Perrigo sign pan-European probiotic agreement
The go-to-market plan covers 14 European countries and the first launch is planned for 2021
Probi and Perrigo have signed a semi-exclusive agreement to expand with probiotic digestive and immune health concepts into 14 European countries.
Under the agreement, Perrigo will launch three probiotic products as digestion and immunity dietary supplements based on Probi's probiotic strains. The products have clinically documented positive effects, the companies say.
Perrigo Executive VP and President of Consumer Self-Care International, Svend Andersen, said: "It is very important for Perrigo to enter the probiotic space together with a renowned probiotic innovator with a strong emphasis on scientifically validated probiotic concepts. This partnership will strengthen our self-care portfolio and enable Perrigo to gain a solid foothold within probiotics in many European countries. We are delighted to take this step together with Probi."
The products covered in the agreement contain patent-protected probiotic strains supported by clinical studies which reportedly show the clinical benefits in digestive and immune health for consumers. The go-to-market plan covers 14 European countries and the first launch is planned for 2021.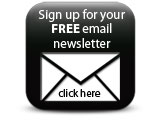 "We see the collaboration between Probi and Perrigo as an important step in our commercial efforts in offering clinically documented probiotic products to European consumers in partnership with successful consumer healthcare companies. We are excited to enter a partnership with Perrigo, where we feel full alignment and confidence on important parameters like research, quality and performance. I strongly believe that this will strengthen the Probi brand on a global scale.", said Tom Rönnlund, CEO at Probi.