New clinical study on Mythocondro
The soon to be published study shows positive results in the treatment of moderate knee osteoarthritis
A new clinical study on Mythocondro, investigating the efficacy of the non-animal chondroitin sulfate in the treatment of moderate knee osteoarthritis, has achieved significant positive results for all endpoints tested.
The randomised, double-blind, placebo controlled study, which will soon be published, was carried out in participation with the University of Pavia (Italy) on 60 individuals (male and female), supplemented with low dosage of Mythocondro (600 mg/day) for 12 weeks, with endpoints set at T0, T1 (4 weeks) and at T2 (12 weeks).
Primary endpoints included the evaluation of:
Pain intensity measured both in motion and at rest, using the Visual Analogue Scale (VAS).
Assessment of knee function by WOMAC (Western Ontario and McMaster Universities Arthritis) Index.
Assessment of Tegner Lysholm Knee Scoring (that measures how much knee pain has affected the ability to manage in everyday life).
Secondary endpoints evaluated:
Health-related quality of life, recorded by the ShortForm36 (SF-36).
Inflammation markers in plasma: C-reactive protein (CRP), erythrocyte sedimentation rate (VES).
All endpoint results show a statistically significant modification of the parameters with impressive results related to the decrease in the Womac Score and the Lysholm Knee Scoring Scale.
Gnosis is investigating Mythocondro's short-term effects with the SCOPE study (non-animal CS in obesity and physical exercise) to demonstrate the anti-oxidant, anti-inflammatory and chondroprotective properties at low dose.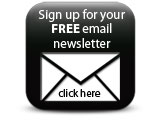 More detailed information about the clinical programme will be confidentially disclosed by Gnosis team to our exclusive partners at Vitafoods Europe exhibition, held between 15 – 17 May in Geneva (booth #I40).
Featured Companies