Lipofoods' Curcushine targets "beauty from within" market
A new line of microencapsulated botanical ingredients has been introduced to the market
Lipofoods SLU has introduced its new line of microencapsulated botanical ingredients supported by proprietary science for proven efficacy. The inaugural product, Curcushine microcapsules, is a highly bioavailable microencapsulated curcumin source for the "beauty from within" market. This innovative formulation is natural and vegan, with high solubility when dissolved in water. It can be readily incorporated into nutricosmetics and beauty drinks.
Lipofoods is engaged in ongoing research into the anti-ageing and other health condition benefits of Curcushine microencapsulated curcumin, seeking out new markets and different food applications.
Curcushine microcapsules have proven anti-ageing benefits and are suitable for multiple nutraceutical applications. Due to the use of biodegradable materials for the encapsulation of the curcumin compound, production leaves a minimal ecological footprint. The formulation is gluten-free, vegan/vegetarian, and kosher and halal.
Lipofoods, a Lubrizol Company, specialises in the development and production of microencapsulated functional ingredients, providing nutritional and technical solutions for the food, beverage and dietary supplement industries.
Vitafoods will take place on 7-9 May 2019 at Palexpo, Geneva, Switzerland.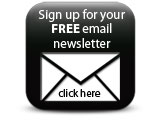 At the event, Lipofood can be found at booth K180.