ACG to exhibit range of capsule solutions at Vitafoods
The global provider of integrated pharmaceutical manufacturing solutions will display its capsules portfolio and encapsulation solutions on Booth H31 at Vitafoods Europe next month
ACG, a global provider of integrated pharmaceutical manufacturing solutions, will display its capsules portfolio and encapsulation solutions on Booth H31 at Vitafoods Europe from 9–11 May 2017.
The company has created a theme for their display at the exhibition entitled "Everything Capsules" highlight its end-to-end capsule manufacturing solutions.
Notable among the capsules on display are the Flofit band-sealed liquid filled capsules and Naturecaps HPMC capsules that enhance the current range of capsules to meet the cultural and dietary preferences of consumers. ACG will also have on display its capsule-filling machine, AF 90T.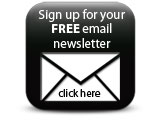 Speaking about their capsules, Peter Neve, Chief Marketing Officer, said: "ACG's capsules go beyond simply taste masking. The company understands the changing market needs and aims to deliver solutions that are visually attractive and meet specific dietary preferences."
Companies