Wiley Companies celebrating 40 years
The company and its subsidiaries produce products for the chemical, ingredient, pharmaceutical and nutritional supplement markets
Wiley Companies is celebrating its 40th anniversary this year.
"While this age can be considered 'over the hill' by some," the company said, "For Wiley Companies it's just another step in an incredible journey that began in 1981, when David, Vincent, Dorothea and Paul Wiley decided to launch their own company."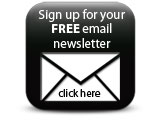 Today, the Ohio-based family-owned and operated company produces various products and services in the chemical, ingredient, pharmaceutical and nutritional supplement markets. With a portfolio of brands including AlaskOmega and Wiley's Finest family of products, the company says its known for "innovative solutions backed by generations of experts".
Companies