The economic benefits of using lutein and zeaxanthin food supplements in the EU
Costs associated with age-related macular degeneration could be avoided through more widespread lutein and zeaxanthin supplementation
Age-related macular degeneration (AMD) is a severe disease. Throughout the European Union (EU), more than 17 million people aged 50 or older are living with a mild-to-severe form of AMD, which is related to considerable healthcare expenditure.1
In the EU alone, net cost savings of €4.97 billion per year could be achieved through an adequate daily intake of lutein and zeaxanthin, which may slow the progression of AMD.2
A new case study, "The Economic Benefits of Using Lutein and Zeaxanthin Food Supplements in the European Union," recently published by Frost & Sullivan (F&S), explores the possible healthcare cost savings that could be derived from the daily use of 10 mg of lutein and 2 mg of zeaxanthin by reducing the number of possible transitions from mild AMD to the more costly and severe late-stage AMD among Europeans aged 50 and older.2
This case study reviews the scientific literature to deduce the expected health benefits resulting from the reduction in the number of cases of severe/late-stage AMD (as measured by the target population's visual acuity) that individuals can expect from the daily use of lutein and zeaxanthin food supplements, as well as public health benefits through healthcare cost savings.
The publication of this study was followed by a live webinar on 2 November 2017, hosted by F&S. The webinar was designed to present the study and to provide insights into the approach and methodology, discuss the key findings and learnings among experts, and include views and questions from the audience.
The objective of the webinar was to generate a dialogue between target audiences — such as food ingredient/supplement manufacturers, ophthalmologists, health insurances and public health authorities — for which the findings are of relevance.
The webinar provided important information, not only for those already dedicated to working in the nutrition, eye health and public health space, but also for stakeholders who are new to this area and those who are seeking to learn more about available nutritional strategies to tackle public health challenges.
The webinar was chaired by independent moderator Jane Badham from JB Consultancy. The session took the form of an interactive discussion panel comprising representatives from different areas and disciplines (nutrition, supplementation, eye health and public health).
The opening speech was given by Prof. Jean-François Korobelnik, Head of the Ophthalmology Department, University Hospital of Bordeaux, who also introduced the study by saying: "In a perfect world, if adults aged 50 or older with no age-related macular degeneration or with (mild/intermediate) AMD were to increase their daily lutein and zeaxanthin intake, the prevalence and progression of AMD would reduce, based on the overarching body of scientific evidence."
"Further, as approved therapies are only available for the severe form of the disease, significant cost savings would result from the reduction of the incidence of advanced (severe) AMD."
It was suggested that this case study points to the considerable amount of scientific research that has already been conducted involving lutein and zeaxanthin, and indicates that lutein and zeaxanthin food supplements may have a positive impact on the severity of AMD.
More scientific research is being conducted to continue to investigate the potential benefits of lutein and zeaxanthin use for eye health in general and for AMD risk reduction.
The research
Dr Christopher Shanahan, Principal Investigator of the case study, presented the research approach, methodology and key findings: daily supplementation of two dietary carotenoids, lutein and zeaxanthin (such as FloraGLO Lutein and ZeaONE Natural Zeaxanthin), can result in massive savings in age-related macular degeneration healthcare costs per year in Europe.
Based on the results of a systematic review of the prevalence of AMD in Europe and subsequent analysis, more than 17 million cases of AMD (of any type) were estimated in 2016 among adults age 50 and older, of which 2.53 million cases, or 18.9% of all occurrences in Europe, were considered to be severe or late stage.1
This suggests that approximately 14 million people in Europe suffer from early and intermediate AMD and are at risk of transitioning to a severe diagnosis if left unaddressed.
A review of the scientific literature relating to lutein and zeaxanthin supplementation was undertaken and its possible effect on minimising the number of cases of severe/late stage AMD — as measured by the target population's average visual acuity — was provided.3
Presenting the study results, Dr Shanahan said: "Following an analysis of the available science, Frost & Sullivan's research team concluded that the consumption of 10 mg of lutein and 2 mg of zeaxanthin a day by EU adults aged 50 and older with mild AMD would cut their risk of experiencing a transition to the more severe and costly late stage AMD by 7.0%. In turn, this would result in net cost savings of h4.97 billion a year and highly positive benefit/cost ratios for each of the EU member states."
Supporting science
Samanta Maci, Senior Commercial and Technical Manager at Kemin, highlighted the relevance of lutein and zeaxanthin in eye health and summarised the science supporting their role in reducing the risk of disease progression to advanced AMD and improving visual performance in AMD patients.
Additionally, she presented the science addressing the effects of supplementation with these carotenoids on visual performance in healthy populations, indicating that a daily intake of 10 mg of lutein + 2 mg of zeaxanthin would be adequate to achieve these observed effects.
Dr Thorsten Bohn, Principal Investigator at the Luxembourg Institute, presented the advantages of early nutritional intervention aiming at prevention: "It reaches large target populations, it's always better than a treatment and offers a better cost-benefit ratio," he said.
Dr Bohn shared details about successful public health campaigns, such as folic acid and iodine, which may act as examples to be followed with other nutrients such as lutein and zeaxanthin and expanded on in the future.
The new economic analysis comes at a time when our eyes are increasingly exposed to excess blue light coming from exposure to sunlight, modern artificial illumination, smartphones, tablets and computers. Lutein and zeaxanthin are the only dietary carotenoids that compose the eye's macular pigment and specifically filter blue light.
The human body does not naturally produce lutein or zeaxanthin, so it is necessary to get these nutrients from foods or supplements.
Building macular pigment through the intake of lutein and 3R,3'R-zeaxanthin from food or supplements is a scientifically proven and cost-saving approach that's worthy of recommendation.
In addition, populations should be encouraged to visit their eye care professional to measure the macular pigment optical density (MPOD), which may indicate their lutein and zeaxanthin status and help individuals to engage in dietary health changes such as increasing the presence of vegetables in our daily diet.
References
1. J.M. Colijn, et al., "Prevalence of Age-Related Macular Degeneration in Europe: The Past and the Future," Ophthalmology 124(12), 1753–1763 (2017).
2. Frost & Sullivan, "The Economic Benefits of Using Lutein and Zeaxanthin Food Supplements in the European Union," https://ww2.frost.com/frost-perspectives/economic-benefits-using-lutein-and-zeaxanthin-food-supplements-european-union.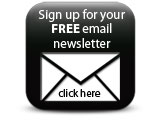 3. R. Liu, et al., "Lutein and Zeaxanthin Supplementation and Association with Visual Function in Age-Related Macular Degeneration," Invest. Ophthalmol. Vis. Sci. 56, 252–258 (2015).
Featured Companies