Show success for palm tocotrienol complex products
Two SupplySide editor's choice award winning products feature ExcelVite's EVNol red palm tocotrienols
ExcelVite is pleased to announce that two of the winning products of SupplySide editor's choice awards carry ingredients from its EVNol series of palm tocotrienol complex – a non-GMO, non-SOY bioenhanced full-spectrum tocotrienol complex, in both liquid and powder forms.
The fourth annual SupplySide CPG Editor's Choice Awards, held recently in conjunction with SupplySide West, saw five products being short-listed in each of the 18 product categories. NOW Foods' Red Palm Tocotrienols topped the category for Heart Health while Magical Nutrients' Magical Wizard's Potion won the category for multivitamin.
NOW Food's Red Palm Tocotrienols product features ExcelVite's EVNol SupraBio patented and bioenhanced palm tocotrienol complex (formerly known as Tocomin SupraBio) with bioavailability and bioefficiency studies as well as human research evidence supporting cholesterol health and arterial compliance – a measurement of arterial stiffness.
Magical Wizard's Potion from Magical Nutrients is a sugar-free, multivitamin powder designed to deliver high quality nutrients for actively growing children in the form of single-use stick packs. It contains EVNolMax palm tocotrienol complex powder (formerly known as Tocomax), aimed to deliver a more potent form of vitamin E as well as a non-soy vitamin E tocopherol and tocotrienol complex.
'We heartily congratulate both NOW Foods and Magical Nutrients for winning the SupplySide CPG Editor's Choice Awards. Both companies have put in considerable efforts in developing these highly innovative products that earned them the recognition they deserved,' says Mr Bryan See, Regional Product Manager of ExcelVite Inc. 'We are proud to be selected as a qualified partner to work with NOW Foods and Magical Nutrients during their product development process,' adds Mr See.
EVNol and EVNol SupraBio are the most clinical researched tocotrienol in the market. At the moment, during the course of 8–10 years, a total of 14 human clinical papers have been published, including the groundbreaking human tissue distribution study.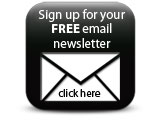 More details about the award can be found on the SupplySide West website.
Companies