Naturex and Mazza Innovation sign processing agreement
Finance | Ingredients | Manufacturing
Naturex expands its use and commitment to green extraction technologies for clean-label products
The Naturex Group, the world leader in specialty plant-based natural ingredients, and Mazza Innovation, a world-leading provider of premium quality, solvent-free botanical extracts, have signed an exclusive agreement to use Mazza's patented pressurised low-polarity water (PLPW) technology to extract phytochemicals from cranberries.
As part of the Agreement, Mazza will use its PhytoClean extraction process to produce cranberry extracts exclusively for Naturex in its newly opened facility in British Columbia. The PhytoClean method is an Earth-friendly way to extract bioactives from plants using only water and produces clean, non-solvent-derived ingredients.
The green technology efficiently extracts bioactive compounds, including polyphenols, alkaloids, glycosides and specialty carbohydrates that can be used as ingredients for functional foods, dietary supplements and beauty products.
Olivier Rigaud, CEO of Naturex, commented: 'This open innovation partnership with Mazza is a great opportunity to bring the global market new natural clean-label ingredients using environmentally friendly technologies. As one of the foremost companies in the field of natural healthcare solutions, Naturex is fully aware of the importance of supporting innovative ideas and processes from various sources. The collaboration with Mazza Ltd is one of the first steps in our recently launched global Open Innovation programme.'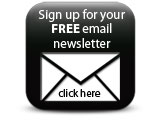 Benjamin Lightburn, President of Mazza Innovation, commented: 'Naturex is a leader in the global nutraceuticals marketplace and we are pleased to sign this exclusive, long-term supply agreement for Mazza's PhytoClean cranberry extract just as our new production facility comes online. This is excellent confirmation of the attractive premium quality of our clean-label, standardised products.'
Companies