Lonza's MemreePS receives approval for certain food categories in Europe
Including yoghurt-based foods, cereal bars, confectionery and milk-powder based drinks
In May 2014, the Finnish Food Safety Authority (EVIRA) approved the use of Lonza's MemreePS beyond dietary supplements. As no objections were raised by European Union (EU) countries within the 60-day period, MemreePS can now be used in yoghurt-based foods and beverages, cereal bars, chocolate-based confectionery and milk powder-based drinks in the EU.
MemreePS has already been approved for various food categories in the US by the FDA-GRAS and in China, and for use in supplements in the EU, Switzerland, Russia and other regions/countries.
'The extension of the approval for MemreePS to food categories in Europe underlines our strategy of strengthening our product offers to the functional foods industry. We will continuously increase our efforts to position our ingredients in this branch through regulatory channels and scientific development,' said Ilya Zhivkovich, Head of Marketing for Nutrition at Lonza.
The Memree brand covers a line of products that includes high-quality soy-based, phosphatidylserine (PS), which can be used for cognitive health applications. PS is an important structural component of cell membranes and is found in concentrated amounts in brain cells.
Research has shown that as people age, the amount of PS in brain cells begins to decline. While PS is found in dietary sources such as dairy products and meats, intake of such products generally decreases as people age. Supplementation with Memree can increase dietary intake of PS and help restore levels of PS in brain cells.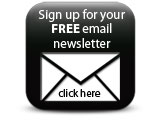 Numerous studies have also shown that PS helps improve brain functions that decline with age. Specifically, PS has been shown to improve memory retention and support mental concentration. Furthermore, PS is the only cognitive health ingredient for which the FDA allows a qualified health claim.
Companies