Kirkman to launch new website
New website will make it much easier for visitors to find and order Kirkman's products
Kirkman, the leading manufacturer of dietary supplements for individuals with allergies and environmental sensitivities, will launch its new, state-of-the-art website this week.
Designed to enhance, as well as streamline the customer experience, the new website will make it much easier for visitors to find and order Kirkman's products, as well as access other information.
The new site is at the same address — www.kirkmangroup.com — and showcases a feature never before seen on any Kirkman webpage: customer reviews.
Consumers will be able to share their experiences with others and engage in online conversations not only with other Kirkman users, but with representatives of Kirkman as well.
While Kirkman's new site will bring an unprecedented online experience, Kirkman's customer service will retain the same level of excellence consumers are used to, as will the products Kirkman manufactures using its Ultra-Tested method to ensure purity and quality in its supplements.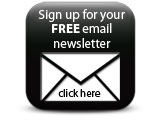 Kirkman's products are tested for more than 950 environmental contaminants, guaranteeing a level of purity that no other supplement manufacturer offers.
Companies