Kemin requests ITC investigation of OmniActives
Kemin said its FloraGLO product is the only lutein brand supported by a patent that shows how ocular antioxidants, such as lutein and zeaxanthin, filter blue light to help protect individual's eyes
On 6 October, 2016, Kemin Industries filed a complaint with the International Trade Commission (ITC) requesting an investigation seeking an exclusion order to stop OmniActive's importation of carotenoid products that infringe Kemin's patent rights.
Kemin submitted its request in response to OmniActive's marketing campaigns surrounding its lutein and zeaxanthin products, such as Lutemax 2020, which actively induce its customers to infringe Kemin's patent rights, including those related to blue light claims.
'Patents are highly valued at Kemin for they are reflective of our vision and commitment to improve the quality of life for everyone. With each discovery we use the return on investments to support future research into human health benefits through supplementation,' said Anita Norian, President of the Human Nutrition and Health Division of Kemin.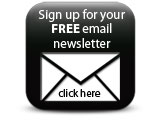 'Kemin remains committed to committed to protecting its intellectual property. If that means, we need to stop OmniActive from importing into the United States to protect our patents then we will do so. We remain hopeful that OmniActive will work with us to grow the global usage of lutein and zeaxanthin, which will benefit everyone,' said Dr Chris Nelson, President and CEO of Kemin Industries.
Featured Companies