Senegal: major shift for women and adolescent girls' nutrition
The Micronutrient Initiative's Right Start programme in Senegal, funded by the Government of Canada, will improve nutrition for women and adolescent girls
Women and adolescent girls will have many reasons to celebrate with the launch in Notto Diobass of a programme to improve their nutrition status.
The Right Start programme, managed by the Micronutrient Initiative (MI) and financed by the Government of Canada through a $1.7 million grant, is designed to tackle anaemia head-on, which currently affects 60% of women and adolescent girl in Senegal. Right Start will also address neural tube defects in newborns, including spina bifida. Currently, more than 1500 cases occur every year.
Its approach is two-pronged: adolescent girls will receive weekly iron and folic acid at school, and flour fortification will be improved to ensure women and girls receive adequately fortified wheat flour.
'Women and girls bear a disproportionate burden of malnutrition, and adolescent girls in particular have long been overlooked,' said Joel Spicer, President and CEO of MI. 'This project builds on Senegal's leadership and Canada's commitment to changing the status quo for women and girls — Right Start will aim to turn the tide.'
By 2020, more than 1.2 million adolescent school girls will have received iron and folic acid supplements in schools in Dakar, Kaolack, Kolda, Saint-Louis, Sédhiou, Thiès and Ziguinchor.
Right Start innovates by creating a new package of services specifically designed to fight anaemia in adolescent girls — currently non-existent.
In addition, hundreds of thousands of women and adolescent girls will be able to enjoy the benefits of fortified wheat flour in regions of the country where it is currently not fully fortified. Right Start will fill the gap by working closely with small millers.
'Better nutrition can bring about significant changes in the lives and the future of girls, women and their children, and can ultimately transform a whole society,' said Marie-Claude Bibeau, Minister of International Development and La Francophonie of Canada.
'We stand by Senegal to fight malnutrition and to empower women and girls, and are proud to continue partnering with the Micronutrient Initiative to help the country meet its nutrition targets.'
The Government of Senegal is one of Right Start's main implementation partners through three ministries: the Ministry of Health and Social Action, the Ministry of Industry and Mining and the Ministry of Education. In addition to supporting the weekly supplementation in iron and folic acid in schools, the government will endeavor to strengthen legislation and control around the fortification of wheat flour, and to mobilize the various actors representing various sectors such as education, health, consumer protection and wheat flour production.
'Efforts deployed by our government are significant — mostly through the National Nutrition Development Policy, the National Health Development Plan, and the Policy Letter for Health and Nutrition at School,' stated Awa Marie Coll Seck, Minister of Health and Social Action in Senegal. 'Despite these initiatives, we recognise that so much more must be done to improve women's nutrition, especially adolescent girls; MI has designed Right Start with that in mind, and the support received from the Government of Canada shows again a great commitment to development.'
For a number of years, Senegal has been out standing for its leadership in nutrition in the region, including Francophonie countries, through various ambitious programs and policies, and by supporting pan-African initiatives for change. In 2015, the country was host to a conference on agriculture and nutrition, organized by the African Development Bank, and helped develop an action plan to combat hunger and malnutrition for implementation across the continent.
Anaemia directly affects teenage girls' absenteeism rates and school performance. It is also a major cause of death during pregnancy and can lead to premature births and low birth weight, both factors that predispose newborns to health problems and premature death. The daily intake of 60mg of iron for the full duration of pregnancy can reduce anaemia by 70%.
Each year, 1500 cases of newborns presenting neural tube defects associated with folic acid deficiency, including spina bifida, occur in Senegal — six times more than in Canada. This congenital malformation affects the nervous system, with possible irreversible consequences for the entire body. If all women of childbearing age took 0.4mg of folic acid daily before and at least during the first trimester, 42-87% of potential cases of spina bifida could be prevented.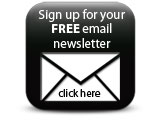 The Senegalese programme is part of MI's global Right Start Initiative, which aims to accelerate progress towards better nutrition for 100 million women and girls by 2020.
Companies