Plant-based ingredient supplier POS Bio-Sciences rebrands
The company now operates as KeyLeaf and will produce its own plant-based extracts and ingredients as finished products
POS Bio-Sciences/Batavia BioProcessing has rebranded as KeyLeaf, effective immediately. The plant-based ingredient commercialisation company said it is also shifting focus from its predominantly contract service-based business model to offer more of its own plant-based extracts and ingredients as finished products under the new KeyLeaf brand.
KeyLeaf operates a 52,000 square-feet facility in Saskatoon, Canada. The site houses one building equipped with eleven laboratories and seven dedicated pilot plant processing areas.
The company also runs a facility in Batavia, Illinois. The US facility specialises in molecular high-vacuum distillation (short-path and fractional) and the production of nutritional compounds.
POS/KeyLeaf president and CEO, Dale Kelly, commented: "Pivoting away from applied contract R&D work to producing finished plant-based ingredients of all types under our new name (KeyLeaf) reflects a strategic move toward commercialising a pipeline of plant-derived products under our own brand. The new business model is also anticipated to take advantage of burgeoning market opportunities and produce consistent growth."
According to Kelly, KeyLeaf will retain its business culture in creating novel, value-added, plant-based protein, starch and lipid-based ingredients through commercialisation leveraging its team know-how.
Cannabis focus
KeyLeaf has completed more than 5,400 projects for clients in nearly 50 countries over the past four decades. The company is recognised by its high-level proficiency in plant extraction, concentration, isolation and modification of material properties.
According to Kelly, KeyLeaf will monetise soaring interest in the emerging hemp and cannabis category with proprietary extracts of cannabinoids, terpenes and other high-value components for use in medicinal or nutritional applications.
In the 1970s, POS Pilot Plant Corporation took canola from the fields as its first project. For Kelly, the move virtually created the entire North America canola oil industry.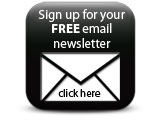 "We then did the same with soybeans. We're currently doing it again with legumes and hemp. No other company in the world has comparable innovative technology and expertise to take raw materials from the farm and convert into top-grade plant-based functional ingredients on any scale required," Kelly enthused.
Companies