Kappa Bioscience to present the K2 Critical Quad at Vitafoods Europe 2019
New consumer research demonstrates how 'vitamin K2 is the next D3'
Kappa Bioscience, maker of K2VITAL vitamin K2 MK-7, will present the K2 Critical Quad at Vitafoods Europe in Geneva May 7-9. New consumer research demonstrates how 'vitamin K2 is the next D3'. Recent increases in K2 awareness and usage meet the final requirements of the K2 Critical Quad, signaling a rapid market growth like happened with D3.
Kappa will present consumer and product launch data alongside compelling K2 science, convenient dosage opportunities, and evidence that K2 pricing now supports mass-market commercialisation. The Critical Quad will be shown by appointment and discussed on Tuesday at 4pm, stand C10, in a presentation titled 'K2VITALITY - How to Gain Topline Wins and Marketshare.'
Critical Quad data shows that K2 familiarity is now about equal to curcumin, CoQ10 and prebiotics. Similarly, K2 usage surpasses CoQ10, prebiotics, and Astaxanthin. Consumer data and market-specific case studies on K2 product launches suggests that K2VITAL now satisfies the consumer awareness/demand criteria that will fuel rapid expansion in mainstream markets.
Vitamin K2 provides synergistic benefits to calcium, magnesium, and omega-3 in a formulation and is a 'perfect pair' complement to vitamin D3
The proprietary research that drives the K2VITAL demand model includes 4,000 supplement users. Nearly 50 published studies on bone and heart health plus EU and FDA-formatted health claims demonstrate compelling K2 science. Kappa will also release the 4th edition of the K2 Formulation LookBook in Geneva. The 200-plus page LookBook includes over 120 ready-to-launch product formulations and several new Kappa K2 Academy whitepapers covering all aspects of launching successful K2 products.
Kappa also expands its ExperienceCard sample program in 2019 with several new products. The program features over 20 physical product concepts that are available for license-free launch. K2VITAL MOBILITY Shots will be featured in the New Product Zone, K2VITAL CHEWING GUMS can be tried at the Tasting Centre. Other concept products can be sampled at the C10 'Kappa Diner' - a stand which in-and-of itself has in become a fixture at Vitafoods.
K2VITAL promotes bone and heart health by activating two proteins which balance calcium in the body. K2 is an essential vitamin and is required in all stages of life. Vitamin K2 provides synergistic benefits to calcium, magnesium, and omega-3 in a formulation and is a 'perfect pair' complement to vitamin D3. Healthy Aging, Joint & Mobility and Sports Nutrition are just a few of the market categories currently leveraging the bone and heart health benefits of K2. Kappa's microencapsulated DELTA is the market leader in formulations that include minerals where K2 stability is an issue.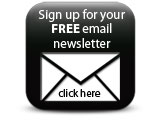 Kappa invites all to EXPERIENCE K2VITALITY at the C10 Kappa Diner May 7-9 at Vitafoods Europe Geneva. Contact Kappa to schedule an appointment for a full presentation of the K2 Critical Quad. And join the K2VITAL Team during Happy Hours on both Tuesday and Wednesday.
Featured Companies