Kappa Bioscience & partners to launch seven new K2VITAL white-label vitamin K2 products at Vitafoods Europe
Cardiovascular | Ingredients | Bones and Joints | Research
Kappa Bioscience, maker of K2VITAL vitamin K2 MK-7 will unveil its new 'ready-to-launch' product concepts at Vitafoods Europe 2018
Kappa has designed more than 20 products that are available for licence-free white-label launch as part of its ExperienceCard programme.
An additional 135 finished formulations are presented (and available for white-label) in the 4th edition of the vitamin K2 Formulation LookBook (2018), which will be released at Vitafoods.
Kappa launched the ExperienceCard programme to complement their deep formulation experience with K2 concepts backed by physical products.
The 2018 concepts are the result of collaboration between Kappa and industry leading partners such as Nutrinovate, ConCordix, Unette and Milsing. Each concept product represents an innovation in K2 formulation or dosage technology.
Concepts were designed to solve a market problem or address a consumer group in a novel way. K2VITAL vitamin K2 MK-7 provides the core ingredient in each of the 20 ExperienceCard products.
Vitamin K2 targets bone and heart health by Putting Calcium in Balance. The bone and heart-health benefits of K2VITAL are relevant to all consumer types and 10 market categories.
Each may be sampled at the Kappa 'Diner' (booth C10) and at tasting and sampling zones throughout the show.
For example, K2KIDSVITAL SOFT CHEW (ConCordix) and K2VITAL CHOCO BAR (Milsing) will be unveiled at the Tasting Centre and K2VITAL Energy Sports Gel (Unette) will be showcased in the Sports Nutrition Zone Sampling Bar.
All ExperienceCard concepts are ready-to-launch white-label products that are available for launch as-is or customised to meet consumer, market or brand needs.
The 135 bone health, heart health and multivitamin concepts in the 2018 edition of the K2 Formulation LookBook offer additional product opportunities for launch or customization. Distributors wanted.
Jörg Büttinghaus, Kappa Bioscience VP Sales and Marketing, explains: "The success of the 2017 ExperienceCard programme exceeded even our highest expectations, including one example where we helped a customer launch a new product less than a week after first contact."
He continued: "By investing in R&D, and with our deep formulation and galenical experience, Kappa has helped many customers speed the time to product launch using our K2VITAL ingredient."
Egil Greve, CEO of Kappa expanded on how the K2 Formulation LookBook provides a strategic roadmap for customers.
He noted: "Our customers typically start by launching one or two K2 products that target a specific consumer or market category. As their experience with K2 grows, the LookBook provides concrete examples of how to build or extend market share in other parts of their portfolio."
He continued: "The bone and heart-health benefits of K2 are relevant in all stages of life, and K2VITAL provides complementary health benefits to four top-selling co-ingredients … calcium, magnesium, D3 and omega-3. The LookBook is literally a recipe book for success."
Kappa invites all to EXPERIENCE K2VITALITY at the C10 Kappa 'Diner' at Vitafoods Europe.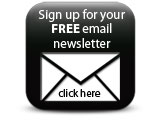 The Diner is the crossroads for vitamin K2 as K2 Goes Global, the 2018 booth theme. Kappa's 27 distributor partners will be present and available to discuss how to bring the benefit and opportunity of K2VITAL to every corner of the globe.
Featured Companies