Israel Prime Minister endorses cultivated meat
Regulations for cultivated meat are beginning to develop globally, with Singapore making headway to concluding the world's first regulatory process for the products
Israel's Prime Minister Benjamin Netanyahu visited Aleph Farms to taste the company's meat cultivated outside of a cow.
During the visit, the Prime Minister tasted Aleph's cultivated steak along with The Good Food Institute Israel's MD Nir Goldstein. The visit also included a presentation by Goldstein and Aleph Farms' Co-Founder and CEO Didier Toubia, who shared the organisation's National Policy Plan.
"It's delicious and guilt-free, I can't taste the difference," said Benjamin Netanyahu, Prime Minister of Israel. "I have directed the State Secretary Tzahi Braverman to appoint a body to serve these industries in order to connect and oversee all the stakeholders operating in this field. Israel will become a powerhouse for alternative meat and alternative protein."
The Israeli Innovation Authority established the FoodTech incubators 'The Kitchen Hub' and 'Fresh Start'. Aleph Farms was founded and nurtured by The Kitchen Hub incubator of the Strauss Group, in collaboration with Prof Shulamit Levenberg, Dean of the Biomedical Engineering faculty of the Technion - Israel Institute of Technology.
Aleph Farms has pledged to become carbon-neutral by 2025 and initiated a pilot cultivation facility earlier this year.
COVID-19 and climate change have served to point out the sensitive nature of food systems and highlighted the urgency for establishing sustainable and resilient food systems, the company argues.
"The new national plan for alternative proteins involves six different ministries and capitalises on Israel's unique capabilities," said Didier Toubia, Co-Founder and CEO of Aleph Farms. "Aleph Farms is a great example of such collaboration between a governmental agency, the industry, and the academy – all working together to secure a leading position in this key industry. The goal of implementing such national programs for food security is to provide unconditional and secure supplies of quality nutrition to anyone, anytime, anywhere,"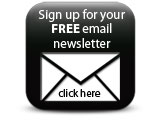 "Alternative protein production could prove to be a central economic growth engine for Israel," said Nir Goldstein, MD of The Good Food Institute Israel. "With governmental support in this industry, we could enjoy 11,000 additional jobs that would earn the economy billions of dollars each year. Israel which currently exports only 5% of the food it produces, could become a global supplier of raw materials and advanced production technologies for alternative proteins. This can all become a reality, in part thanks to the governmental support thus far, but it also depends on government funding from here on of scientific research and development to turbo-charge alternative protein innovation."
Companies