Glanbia Nutritionals' Oatpure gluten free oats gain Coeliac Society recognition
The oats offer gluten free integrity at 10ppm, less than half the required level of 20ppm for gluten-free labelling
Glanbia Nutritionals' OatPure gluten free production protocols have been recognised as the standard of excellence by the European gluten free industry, with official acknowledgement from three of Europe's most influential coeliac societies.
Thanks to their exceptional gluten-free purity, OatPure oats have been licensed by Coeliac UK, the Coeliac Society of Ireland and the Spanish Federation of Coeliac Associations (FACE) to carry the crossed grain symbol.
The oats offer gluten free integrity at max 10 parts per million (ppm), less than half the required level of 20ppm for gluten-free labelling, stipulated by European law.
With retail giants seeking to expand their gluten free choices, they must be able to rely on their suppliers to confirm their gluten free ingredient status. Recognising the market potential, Glanbia has made significant investments in establishing a robust supply chain that eliminates gluten from every stage.
Applying the same scientific rigor to oat milling as to Glanbia's heritage in dairy processing, the independently audited OatSecure closed loop supply chain sets out a 14 step quality process to guarantee the gluten free integrity of the company's OatPure oats.
Yves Vantomme, Business Development Manager at Glanbia Nutritionals, said: 'We're delighted to receive official recognition directly from the coeliac societies, the world's toughest critics. Our OatSecure process has been approved by NSF and is held up as an industry standard by retailers and coeliac nutrition specialists in Europe.'
'As the popularity of gluten free eating continues, it is essential that manufacturers maintain the gluten free quality of their products. Our recent participation at the Association of European Coeliac Societies (AOECS) annual conference brought us closer to understanding the needs of those living with coeliac disease, highlighting a growing concern that the mainstream uptake of gluten free may weaken standards. Manufacturers are looking for a great tasting oat that guarantees gluten free integrity – and we believe we're the only supplier in today's market who can give that guarantee. We're seeing strong interest from coeliac brand leaders and major retailers alike,' he added.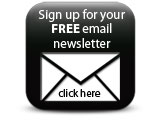 As suppliers to the infant formula, sports and general food and beverage sectors, Glanbia Nutritionals has a strong track record in developing ingredients for convenient, nutritious and authentic foods and beverages. The latest applications potential features low sugar, high iron formulations, working in harmony with the gluten free OatPure ingredient.
Companies