FrieslandCampina DMV introduces premium native protein derived directly from milk
The new native quality protein, named 'Nutri Whey Native', is launched globally and represents a key addition to FrieslandCampina DMV's growing portfolio of performance nutrition solutions
In recent years, the sports and life style nutrition market has observed a significant shift in consumer demand towards more 'natural' and 'less processed' nutritional solutions.
Dairy protein specialist, FrieslandCampina DMV is helping product manufacturers to tap into this important trend and are introducing a new premium native protein derived directly from high quality milk. The new native quality protein, named 'Nutri Whey Native', is launched globally and represents a key addition to FrieslandCampina DMV's growing portfolio of performance nutrition solutions.
Benjamin Maclean, Product Group Manager at FrieslandCampina DMV, explains: "Consumers around the world are seeking out more natural and less processed food and supplements with proven health benefits. This trend is observed in the sports nutrition space and at the same time, there is a fast-growing lifestyle 'active consumers' segment interested in nutrition and healthy living. Convergence of these segments has created market potential for protein enriched nutrition products with a natural positioning, targeting both serious athletes and new mainstream consumers looking to fuel a more active lifestyle."
He continues: "Our journey to develop Nutri Whey Native started with consumer research designed around understanding the needs of active millennials. In this recent insights & innovation study executed in the UK and US, we discovered that naturalness of ingredients are an important value add and increasingly seen as a necessity. Offering more natural concepts based on a few pure ingredients can create exciting opportunities for our customers to engage new audiences and grow their businesses."
Besides offering superior nutritional integrity, native protein is also proven to have a higher plasma amino acid and leucine concentration compared to other whey proteins on the market
How does 'Nutri Whey Native' differ from standard whey proteins? Most whey proteins undergo significant processing, starting with cheese whey as raw material, processing involves a pasteurisation step that disrupts the milk protein structure and amino acid matrix in the final product. By contrast, Nutri Whey Native is derived directly from fresh raw milk, with minimal processing and ceramic micro-filtration as purification, preserving the pure native proteins found in milk. So the final whey protein will stay in the original intact form found in fresh milk. FrieslandCampina DMV is unique in using this state of the art ceramic technology to produce their native whey proteins.
Besides offering superior nutritional integrity, native protein is also proven to have a higher plasma amino acid and leucine concentration compared to other whey proteins on the market. In terms of ease of use, thanks to consistent quality, a neutral taste and optimal flow and instant properties, Nutri Whey Native is also very easy to incorporate into a number of on-trend, tasty high protein product applications with strong consumer appeal.
At Vitafoods May 15-17 booth no I65, FrieslandCampina DMV invites customers and partners to taste our clean label native whey drink applications based on just 2 natural ingredients with water and offering exciting flavor innovations to attract consumer interest e.g. 'cinnamon-pear' or coconut-lime'
Every day Royal FrieslandCampina provides millions of consumers all over the world with food that is rich in valuable nutrients from milk. Customers are increasingly choosing on the basis of performance in terms of quality, transparency, sustainability and grazing. This starts at the farm and ends with the product. FrieslandCampina manages the whole production chain. From grass to glass.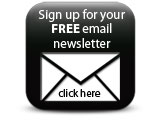 FrieslandCampina Ingredients is a global leader in dairy-based ingredients and solutions, providing great nutrition and taste for a high quality of life. The Ingredients business group helps customers to win in the market, especially in the areas where nutrition matters most.
Companies