Fazer presents exciting new oat ingredients at FiE 2015
High quality oat products from Finland
Newly available product ingredients from Fazer Mill & Mixes include oat beta-glucan, oat protein and oat oil, all of which are natural, plant-based and good for the heart.
'They're excellent ingredients for a wide range of products, including breakfast products, smoothies, drinks, food supplements, biscuits, snack bars and cosmetics,' says Markku Mikola, Senior Manager, R&D.
Established in 1971 and part of the Fazer Group, Fazer Mill & Mixes is the most customer-focused mill in Finland.
'We offer the highest-quality oat products from the best Finnish raw materials. Our healthy and tasty oats, both conventional and organic, are natural superfoods with four health claims approved by EFSA,' notes Heli Arantola, Senior Vice President, Strategy, Mill & Mixes Business, adding: 'They boost the nutritional content of food applications and can significantly improve their positive health effects.'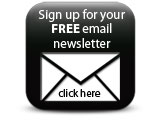 Fazer warmly invites you to hear more about their new and innovative oat ingredients and the patented, cutting-edge Finnish technology behind them (stand 7G12).
Companies