DSM proposes Pradeep Pant as new supervisory board member
Mr Pant has more than 37 years of experience leading brands and businesses in the FMCG sector in both mature and emerging markets
Royal DSM, a global science-based company active in health, nutrition and materials, has announced that at the next Annual General Meeting of Shareholders, to be held on 29 April 2016, the DSM supervisory board will nominate Mr Pradeep Pant for appointment as a member of the supervisory board.
DSM is pleased to announce Mr Pant's nomination. With his extensive knowledge and experience of bringing products and services to market across territories, in particular in the Asia-Pacific region, he will contribute to key areas of DSM's development as well as to the further internationalisation of the company and its boards.
Before the next Annual General Meeting of Shareholders Mr Pant will familiarise himself with DSM.
Mr Pant has more than 37 years of experience leading brands and businesses in the FMCG sector in both mature and emerging markets. He is a former Executive Vice President and President, Asia-Pacific, Eastern Europe, Middle East and Africa of Mondelez International, where he oversaw the integration of major acquisitions as well as the successful transition from Kraft Foods to Mondelez in 2012.
Prior to this, Mr Pant was regional Managing Director Asia, Africa and Middle East for the leading multinational dairy company Fonterra, before which he had a 19-year career at the Gillette Corporation spanning marketing, sales and general management across global emerging markets.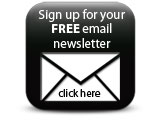 Amongst other Independent Directorships he holds in India and Singapore, Pradeep Pant is an Honorary Council Member of Food Industry Asia and an Advisory Board Member of the Lee Kong Chian School of Business at Singapore Management University. Mr Pant holds a Master of Management Studies degree from Mumbai University as well as a Bachelor of Arts with honours in Economics from the University of Delhi (India).
Companies