DSM Nutritional Products enters exclusive partnership with Isobionics
To distribute Valencene and Nootkatone ingredients for the flavour and fragrance market
DSM Nutritional Products, a division of global life sciences and materials sciences company Royal DSM, has agreed an exclusive partnership with Dutch natural ingredients company Isobionics to distribute Valencene and Nootkatone aroma ingredients to the flavour and fragrances market.
Valencene is a sesquiterpene and one of the components of orange oil. The majority of applications for the product are in flavours for the beverage industry.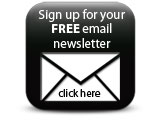 Nootkatone is a natural sesquiterpene ketone and is an important ingredient in grapefruits. The odour and flavour are typical of grapefruit peel oil. This product is also used in flavours for the beverage industry.
Companies