Startup launches platform for plant-based whole cuts
The company says it has successfully produced prototypes of deli meat, high-in-demand chicken nugget analogues
Israel-based startup Alfred's FoodTech has introduced a platform for producing plant-based whole cuts designed to mimic animal-derived products. The company developed technology for whole-cut texturisation to produce plant-based meat alternatives to meet growing demand for flavourful, sustainable, animal-free products.
The company says it has successfully produced prototypes of deli meat, high-in-demand chicken nugget analogues. Its main challenges are to minimise ingredients and maintain high protein, while creating continuous, whole-muscle tissue cuts in a sustainable and cost-effective manner.
Various food technologies already serve the rapidly growing alternative protein scene. Extrusion or the more recent 3D printing are used to bind ingredients into desired fibrous forms. Novel fermentation and scaffold technologies also are gaining ground. Alfred's technology can build continuous tissue like structures and can work with other existing technologies.
"Plant-based whole-cut products that resemble meat are the 'Holy Grail' of the industry," said Ronny Reinberg, CEO and co-founder of Alfred's. "Our tech uses only simple ingredients, such as pea protein and canola oil. Yet we can still custom-design compositions for food companies using protein sources of their choice, including cell-based ingredients. "With Alfred's versatile technology, any food company can easily create alternative products that give consumers the exact experience of real meat and poultry."
The company's technology can scale up outputs quickly, making it suitable for mass market-oriented food corporations, and can be integrated into existing food processing systems. The startup plans to establish a low-volume production site to serve initial market demand.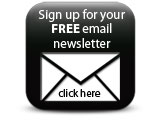 Rafi Shavit, Alfred's other co-founder and COO said: "We were founded with the goal of bolstering food companies and innovators within the alternative protein landscape," contributes Shavit. "We see ourselves as the engine that enables companies achieve new organoleptic heights in plant-based protein alternatives. Our mission is to elevate the plant-based experience for the growing 'conscious eating' consumer market notably flexitarians aspiring to presume more plant-based lifestyles but still crave for that sensation of biting into a beefy steak."
Companies