Qualitas Health raises $10m in investment round
Qualitas markets 15 supplement SKUs under the iwi brand in the US, including soft gels and functional gummies
Qualitas Health has secured $10m in venture funds at a $73m post-money valuation. The investment round is being led by foodTech investor PeakBridge VC, Malta, together with Arancia Group, Minrav and additional private investors. The investment is aimed to accelerate customer acquisition and commercialisation of the company's plant-based protein. Funds will also be used to improve the company's clinical science and IP and accelerate geographical expansion.
Qualitas' iwi brand produces polar lipid EPA omega-3 marketed direct-to-consumer and to retailers in the US market. The brand grows its algae in cultivation pond systems the size of football stadiums built on non-arable land in the deserts of New Mexico and Texas.
Using saltwater, with the sun as the main source of energy, iwi cultivates the sea vegetable Nannochrolopsis, which it says contains all of the essential amino acids plus vitamins, minerals, chlorophyll, and essential fatty acids, especially omega-3.
"This investment will be instrumental to accelerating growth in 2021 as iwi advances to the industrial pilot stage of our unique plant-based protein, start the regulatory process, and conduct additional clinical studies," says Miguel Calatayud, CEO of Qualitas Health. This uniquely sourced, complete plant protein will be ready for commercialization in 2022."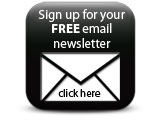 "This new investment round is a significant milestone for our company," adds Calatayud. "We are fortunate to have such prominent partners join us in our journey and we are grateful to our existing and new shareholders for their commitment and ongoing support. iwi experienced significant growth in 2020 with online sales, and strong sales growth is forecast to continue in 2021."
Companies