Phenolaeis launches clean label granola product
The product is formulated with dates, palm fruit extract, suntheanine, Bioenergy ribose and raw coffee powder
Phenolaeis has launched First Date's Date & Oat Bites, a clean label chewy granola product – available for private labelling. The product is aimed to meet consumer demand for on-the-go snacks with mood and energy benefits.
"Most ingredient innovation teams operate within the strengths of, and familiarity with, their own products. Phenolaeis worked backwards. Rather than just developing a product around our Palm Fruit Extract, we started by identifying consumers' unmet wellness benefit desires, then proactively finding and collaborating with best-in-class partners to meet those needs," said Phenolaeis CEO Kevin L. Ohashi, PhD, MBA.
The product is formulated with dates, palm fruit extract, suntheanine, Bioenergy ribose and raw coffee powder. The dates contain carotenoids, flavonoids and phenolic acid as well as fibre, potassium and protein. They're complemented by the presence of palm fruit extract, which contains a higher concentration of the polyphenols dates are low in. Bioenergy Life Science's flagship ingredient, its ribose, is a 5-carbon carbohydrate which stimulates the bodies energy production for greater endurance.
The product is gluten-free, non-GMO and trans-fat free. It uses healthy fats, fibres and nutrients, and the base formula is shelf stable for six months without the need for preservatives.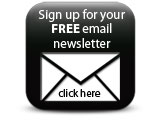 Ohashi said: "Phenolaeis is proactively taking a leadership position in solutions-based product innovation to benefit our partners and consumers. For example with First Date, we have created direct relationships with Taiyo and Bioenergy Life Science, which makes collaboration and creativity happen faster. That's something usually done through a layer of brokers. We are streamlining and simplifying the go-to-market process for premium formulations."
Companies