NUWEN introduces natural excipient for probiotic formulations
The company will present information on Algalithe P at FIE 2021
During the FIE tradeshow in Frankfurt from 30th November to 2nd December, NUWEN will introduce Algalithe P, an excipient specifically designed to improve the efficacy of probiotics.
The excipient is an overdried mix of two ingredients, Lithothamnion, a calcified red algae with antiacid properties and pregelatinised corn starch, typically used in probiotic formulations. Its design is based on the 2 pillars of an efficient probiotic formulation, the company says. Gastroresistant properties maintain cellular integrity and the viability of strains until their target site of action, while a low Aw maximises the survival of strains throughout the life of the finished product.
Owing to the high calcium content of lithothamnion, the use of Algalithe P enables manufacturers to deploy various health claims claims.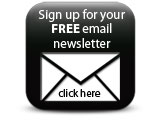 The company team will present information on the patented excipient at booth 31D92 throughout the event.
Companies