Lehvoss Group forms joint venture to consolidate nutritional offering
Through the agreement, Lehvoss will consolidate its nutritional offer, sales, marketing and regulatory expertise with a qualified team based in the Nordics
The Lehvoss group has initiated a joint venture with Danish company Engredo, aiming to promote the growth Lehvoss' nutritional business. The group reportedly sees the partnership as an opportunity to strengthen its nutritional business in the Nordics and open opportunities across Europe.
Through the agreement, the company will consolidate its nutritional offer, sales, marketing and regulatory expertise with a qualified team based in the Nordics.
The joint venture will also make Engredo's products accessible to the European nutritional team in the future.
For Engredo, the merger with Lehvoss will complements its business by way of widening its product portfolio significantly and enabling it to serve clients from ingredient supply to product development and launch.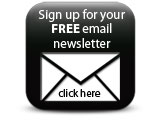 In addition, Engredo will gain the support of Lehvoss' European network.