KGK provides regulatory advice for mushroom extract launch
Medicinal mushrooms are part of the functional food market, which is expected to reach $34.3 billion globally by 2024
KGK Science has been contracted by Canadian health supplement company Psyched Wellness to provide a strategic regulatory package of services to support the launch of its Amanita muscaria mushroom extract. KGK's services will ensure regulatory compliance for sale of the product in the US and Canada, aiming to help Psyched Wellness position itself in the burgeoning functional mushroom market.
Psyched Wellness' products, currently under R&D, are intended to be used as natural health products in compliance with Canada's Food and Drug Act, and as a food in compliance with the US Federal Food, Drug, and Cosmetic Act.
The Regulatory division of KGK Science, led by former FDA Toxicologist and Principal Investigator Dr. Corey Hilmas, has provided Psyched Wellness with a path to market strategy for ensuring regulatory compliance and validation, including the tests for toxicology assessment, requirements to fully characterize the identity of its ingredient, a US FDA new dietary ingredient notification, and Health Canada Master File development.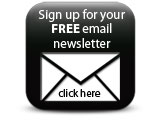 The product, a water extract derived from dried Amanita muscaria mushroom caps, will be the first of its kind to seek US FDA NDI and Health Canada regulatory approval, the company says.
Companies