Indena adds DNA analysis to quality control procedures
Thanks to the partnership with Hyris and its portable tool the method is easy to apply, even customers can perform the analysis themselves
Indena has added DNA analysis to the quality control procedures it performs to guarantee the quality of its products, in terms of botanical and chemical identification, purity and absence of contamination. With plant DNA analysis, Indena has added a fundamental element of certainty about the quality and authenticity of its products.
One of the most effective methods to verify the authenticity of botanical raw materials is its genomic identification. Starting its research on the topic in 2010, Indena has developed some DNA sequencing-based tests (DNA barcoding) which assure the traceability of the medicinal plant.
But, as a matter of fact, what Indena clients buy and use is not the plant but the botanical extract. That's why applying DNA analysis to the extracts is key to guarantee their quality and safety. After years of research and investment, Indena's quality system has developed a reliable method of genomic analysis of the extract.
The first product on which Indena successfully performed a DNA test is its bilberry extract, Mirtoselect. Bilberry extracts are largely used in pharmaceutical and nutraceutical products due to their known positive effects in particular on eye health and microcirculation. It is important to guarantee that bilberry extracts have the required specifications in terms of chemical components and of the declared pure botanical origin, Vaccinium myrtillus.
The method Indena developed is made up of two crucial phases: purification and amplification. First, the bilberry extract's DNA is purified using an off-the-shelf kit. The second phase is amplification: a fragment of DNA is amplified using a real-time PCR-Probe. The PCR-Probe amplifies a specific region of the DNA, which allows researchers to determine – exactly, and with no uncertainty whatsoever – if the plant used to make the extract is actually Vaccinium myrtillus.
The method has major benefits:
Robust results: 20 lots of bilberry extract have been tested independently, in triple-blind experiments, and the analysis was always positive even considering that the results of DNA purification are very variable. The outcome was also confirmed using sequence analysis
Fast analysis: Indena's patented extract DNA testing method is fast because amplification with a real-time PCR-Probe takes only about 1 hour
Furthermore, thanks to the partnership with Hyris and its portable tool the method is easy to apply: even customers can perform the analysis themselves.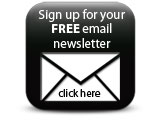 "This is an important success for Indena and I'm so proud to have been part of it," said Valeria Longo, Scientist at Indena Biotechnology Lab. "It was a pleasure for me to develop this method for the Mirtoselect extract. It was hard work but from a scientific point of view, it was extremely exciting. Moreover, the collaboration with Hyris allowed to apply the method also on the bCUBE for an easy and fast analysis".
Featured Companies