Gelita to highlight benefits of collagen proteins at IFT
Visit the company at Booth 1317
Gelita, a manufacturer of collagen proteins headquartered in Eberbach, Germany, will demonstrate how its products can contribute to the success of today's food and health and nutrition industries' formulation challenges at IFT in New Orleans from 22 to 24 June.
The company says its gelatine and collagen proteins are more than just for gummies and marshmallows, but can also be used in everyday products for health, fitness, fun and convenience. They have properties to optimise the quality of mousses, cream cheese, dips/spreads, salad dressing, and functional foods and beverages, the company says.
Gelita also offers Geliko, the first commercially available kosher gelatine.
In addition, the company offers specific bioactive collagen peptides, individually optimised to stimulate each of the three different human cell types involved in collagen synthesis.
Peptiplus, for example, is said to show a significant increase in muscle mass, decrease in fat mass and have a body toning effect.
Verisol studies have demonstrated an increase in skin elasticity and hydration while preventing the formation of wrinkles, while Fortigel counteracts wear and tear on joints caused by ageing and obesity.
Meanwhile Fortibone is said to stimulate osteoblast in the bones to increase production of extracellular matrix, which is the essential framework for calcium mineralisation.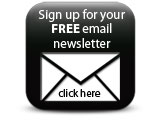 Visit Gelita to talk about these products at Booth 1317 at IFT in New Orleans.
Companies