Dr. Paul Lohmann's Magnesium Citrate Malate for food supplements
The product was especially designed for use in highly concentrated liquid ready-to-drink food supplements
According to the Commission Regulation (EU) 2021/418 amending Directive 2002/46/EC for food supplements, Dr. Paul Lohmann's magnesium salt is permitted for the fortification of food supplements in Europe.
Magnesium Citrate Malate is a reacted mineral designed to be used in food supplements. The combination of Magnesium with two organic acids, citric acid and malic acid, leads to a mineral salt with excellent solubility, the company claims. Citric acid and malic acid are part of the human metabolism and therefore easy to metabolise.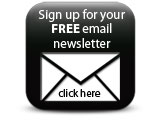 The free-flowing, non-hygroscopic powder is clear soluble and stable in solution. The magnesium content is similar to other organic magnesium salts, but the performance in liquid application forms is "much better," the company says. The original taste is reportedly pleasant and easily masked.
Companies