Cytoplan launches collagen powder ingredient for skin health
Type 1 Marine Collagen can be added to water, juice or smoothies, and supports the overall health of connective tissue in the body
Cytoplan has launched Type 1 Marine Collagen, a supportive formula designed to aid the structure, elasticity, texture, strength and resilience of the skin and to improve the overall health of connective tissue in the body.
Collagen is one of the major building blocks of our skin, bones, muscles, ligaments and tendons, and is the most abundant protein in the body containing 19 amino acids. Colder months and a drop in temperature can lead to dry skin and research* suggests that a Collagen supplement may help rehydrate the skin and help it to retain moisture and firmness, Cytoplan says.
Five grams of the ingredient will provide active nutrients such as Arginine and Lysine, amino acids that the body needs but cannot make on its own, the company says, which must be derived from either food or supplementation.
Reportedly odourless and tasteless, the product is delivered as a powder and can be added to water, juice or used to create a collagen-rich smoothie.
The ingredient, made with Peptan type 1 sustainable marine collagen peptides from whitefish, contains no artificial colours, sugars, dairy, wheat, gluten or soy, and is non-GMO and certified by the Marine Stewardship Council.
Amanda Williams; CEO of Cytoplan who launched Marine Collagen this month said: "As we age, our bodies slow down and we produce less collagen, and while we always advocate a diet and lifestyle that supports and protects our skin muscles and connective tissues first and foremost, in addition; it can be useful to supplement with collagen too. Due to the growing market awareness of collagen for both beauty and so many other aspects of health we have created a clean (free from ocean contaminants), tasteless and odourless collagen powder that can be added to water or a smoothie.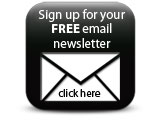 "With Marine Collagen we have taken care to ensure it is created with the highest quality standards and from a clean, sustainable source, but it was also important to ensure the formulation is bioactive; which means that it is well absorbed and utilised by the body too."
Companies