Aspire secures funding for cricket protein facility
A hundred grams of powdered crickets reportedly contains almost the same amount of protein as an equivalent amount of meat, but with less fat and fewer calories, the company says
Aspire Food Group of London (Ontario) and collaborators Telus Agriculture, DarwinAI, Swift Labs, and A&L Laboratories have been awarded $16.8 m from Next Generation Manufacturing to construct an automated cricket protein manufacturing facility.
In 2020, Aspire purchased 12 acres of land in Innovation Park in the City of London. Construction of the facility is now underway, and the plant will begin operations in the first quarter of 2022, aiming to produce 20,000 tonnes of product annually. Aspire produces protein powder from crickets for food supplements and pet nutrition along with frass, an organic plant and soil biopesticide and biostimulant. The facility will employ 60 people at full production.
A hundred grams of powdered crickets reportedly contains almost the same amount of protein as an equivalent amount of meat, but with less fat and fewer calories. Cricket powder is a source of protein and minerals, such as iron, zinc and magnesium and has hypoallergenic properties for pet food. Studies have shown that a diet rich in cricket protein can improve gut health and potentially reduce systemic inflammation, Aspire claims.
In developing technologies for the facility, Aspire has applied for and received 11 patents and the collaborations are planned to generate additional intellectual property.
The project will integrate AI and a private industrial internet of things network. Key personnel have joined from the Southern Ontario manufacturing cluster labour pool.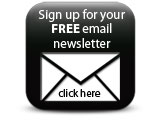 The project is the largest funded by NGen under the Government of Canada's Innovation Supercluster Initiative. The support is hoped to accelerate the commercialisation of Aspire's technologies and produce a template for the development of similar facilities in the future.
Companies