Zynamite to launch at Vitafoods Europe
Nektium introduces the first caffeine replacement ingredient of its kind
Nektium, an innovative botanical ingredients company that produces proprietary ingredients and science-based solutions for the nutraceutical industry announced that they will launch Zynamite at Vitafoods in Europe (15 – 17 May).
Zynamite, finalist for the Nutraingredients Awards in the Sports Nutrition category, is Nektium's patent-pending proprietary Mangifera indica extract. Infusions and decoctions of mango leaves are used extensively in traditional health systems and have been known for centuries for their health benefits.
Recently, caffeinated energy and sports products have come under increased regulatory and political scrutiny because of the adverse effects associated with consuming the high amounts of caffeine typically found in such products. Zynamite offers product formulators a unique solution to reduce or replace caffeine content while retaining the experiential effect. Zynamite is better than caffeine because it delivers sustained mental energy, focus and reaction time without the negative side effects of caffeine.
Professor José Calbet MD, PhD, from the Department of Physical Education at the University of Las Palmas, Spain, commented on the results of a pre-clinical trial he conducted with Zynamite:
"Zynamite has a remarkable ergogenic effect, increasing muscle power in fatigued subjects and enhancing peak VO2 and brain oxygenation in women during prolonged sprinting. Importantly, this ingredient improves skeletal muscle contractile function during ischemia/reperfusion".
This study will be presented by Prof Calbet at the European College of Sports Science ECSS, 4-7 July 2018, Dublin, Ireland as well as at Vitafoods on the 15th of May at 13:40pm at the New Ingredients Theatre.
Zynamite acts non-selectively to modulate multiple physiological and CNS targets. The effect of Zynamite as caffeine replacement was tested in 32 participants in a double-blind, randomised, placebo controlled, 2 armed study with parallel design in Germany, and showed that Zynamite significantly improved the score in the cognitively challenging Calculation Performance Test and significantly improved Reaction time compared to placebo.
The paper "Synergy between Mangifera indica extract (Zynamite) and caffeine with respect to stimulation of the central nervous system" was presented by Professor Dimpfel at the Synergy Forum, 9-10 March 2018, Bonn, Germany.
Zynamite is the perfect caffeine replacement or caffeine reduction ingredient for:
Products requiring a mental activating effect
Sports pre-workout powders and gels
Sports endurance products
Sports power output products
Benefits
Rapid onset of mental activation
Faster reaction time
Focus and concentration
No jitters, anxiety, agitation, or racing pulse
Sustained energy (no peaks and valleys)
Product attributes
Water soluble powder
Highly versatile, applications include: chocolates, gum, gummies, beverages, capsules
Mild taste
Recommended serving 100-200mg once to twice a day
Replace every 1mg caffeine with 2mg Zynamite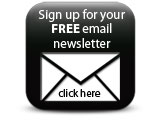 Nektium has initiated another human clinical study on Zynamite's effect on mental and physical focus and the results will be published before the end of 2018.
Featured Companies