ZPD to highlight the advantages of ScanDroitin
The made in Denmark Chondroitin Sulfate at CPhI 2018
ZPD A/S is a leading manufacturer and supplier of a unique GMP certified chondroitin sulfate. The company is based in Denmark and part of Japanese ZERIA Group.
Having been developing and producing chondroitin sulfate and various other joint health related ingredients, for close to two decades, ZPD serves customers worldwide with a high quality and fully traceable chondroitin sulfate. The product is made in Denmark, using a water-based process, and available in various grades suitable for product applications in the food, food supplement, pharmaceutical and pet food industries.
ZPD is furthermore, one of the only chondroitin sulfate producers worldwide, certified by the EU, as an "approved establishment" in accordance with (EC) 2016/355. This makes ZPD one of the only legal sources of chondroitin sulfate for use in food supplements in the EU.
Raw material and traceability:
ZPD puts a substantial amount of effort in the sourcing of its raw material. Raw material origin and traceability translates directly into consumer confidence, demonstrating that the product is safe and exactly what the consumer has paid for. An important aspect since the market for chondroitin is still suffering from quality issues, adulteration and mixing of undeclared species, constituting a serious health risk to consumers.
ZPD sources some of the best quality assured and fully traceable raw materials available, ensuring that only fresh and clean raw material from healthy livestock is used in its production. ZPD's chondroitin sulfate may well be one of the purest and safest on the market.
Process:
ZPD employs a unique extraction and purification process that eliminates entirely the need for toxic organic solvents. The result is an end-product, that not only is better tasting, but has a neutral odour thus reducing the need for both taste and odour masking.
Freeze drying the powder also allows for exceptional tableting properties via direct compression (DC). This translates into a more economical tableting process due to fewer process-stages and need for less additives. Finally, a higher chondroitin content per tablet is achievable, since a proportionally larger share of the tablet will be dedicated to chondroitin rather than additives.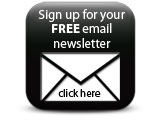 ZPD looks forward to welcoming visitors to its booth (#5G71) at CPhI Worldwide, Madrid from 9-11 October.
Companies