Yamato joins Hayssen for week-long imPacked food packaging event
Among the displays wil be Hayssen's Novus Doy system in a line set up in combination with the Yamato Alpha Scale
Yamato Scale Dataweigh is joining automatic packaging machinery manufacturer Hayssen Flexible Systems for its week-long in-house packaging event in June.
The largest in-house packaging event in the UK, Hayssen's imPacked 2017 will demonstrate a range of food packaging machinery in operation for a variety of applications in several food industry sectors including snack and confectionary.
imPacked 2017 will take place at Hayssen's Nottingham premises on 12–16 June.
Yamato will be demonstrating its Alpha Advance multihead weigher in conjunction with Hayssen's new Verus VFFS bagger. The Verus is designed for flexible high speed packaging and produces high quality stand-up pouches at a rate of 180 bags per minute (bpm).
The Alpha series of automatic multihead weighers deliver levels of high-speed weighing of 75 weighments per minute (wpm) by the 10-head model and 140 wpm by the 14-head model.
Features
High frequency load cells shorten the settle time of the weighing cycle to enable high-speed weighing. Yamato's auto feeder control system, accurate feeding and feeder amplitude enables the weigher to handle sticky or fragile products. The modular actuator units are fully covered by stainless steel plate for excellent sanitation.
Also on show will be Hayssen's Novus Doy system in a line set up in combination with the Yamato Alpha Scale, with the Yamato I-Series checkweigher at the end of the line. The Novus Doy bagger can produce up to 80 bags per minute.
High-speed and modular rapid tool-less changeover combine to produce high-quality stand-up pouches. Features include an Allen-Bradley ControlLogix PLC with Kinetix 6000 Servo Drive System and stainless steel construction with stainless steel product contact surfaces.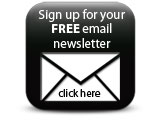 The I-Series checkweigher can handle pack weights ranging from 600 g to 6 kg, operate at speeds of between 130 and 480 packs per minute with an accuracy range of +/- 0.15 g to 0.5 g depending on the model. All I-Series checkweighers are IP67 compliant, which makes them ideal for food applications.