Vireo acquires Promera Sports
Finance | Ingredients | Sports
Vireo Systems (VSI), a leading manufacturer of safe and holistic nutraceuticals and dietary supplements, has acquired Promera Health
Promera has distributed Vireo's patented creatine hydrochloride product under the brand name CON-CRET. With this acquisition, Vireo will be able to ensure that customers continue to receive the high-quality, patented creatine hydrochloride product invented by Vireo.
"This takeover of Promera is great for both consumers and Vireo," explained Mark Faulkner, President of VSI. "Ever since CON-CRET became the #1 specialty creatine in the market, we have seen knock-off creatine-HCl from infringing overseas sources with both low purity and a variety of contaminants. Customers can trust the quality of the product that Promera is delivering as well as those major brands that have licensed patented C-HCl as an ingredient."
Vireo synthesised creatine HCl in January 2003 and spent several years researching the unique properties of this molecule with scientists at University of Nebraska Medical Center in Omaha and Vanderbilt University in Nashville. As its attributes started showing what an amazing discovery it was, Vireo branded C-HCl under the name CON-CRET and brought it to market through Promera in 2007.
CON-CRET's performance quickly made believers out of both athletes and bodybuilders. CON-CRET has incredible advantages compared with traditional creatines. Its benefits include significantly increased solubility, stability, bioavailability and plasma uptake, which all lead to unmatched strength, endurance and recovery from intense workouts, without side-effects such as cramping, bloating or water retention seen with other creatines.
CON-CRET has been a critical part of a new generation of supplements and industry initiatives that emphasise ethical standards and provide higher quality to the fitness, athletic and bodybuilding industries.
Customers have become more educated about safety and effectiveness, and thus are attracted to companies like Promera that authentically honour quality and are committed to safe, healthy, effective and legal products.
Historically, the sports supplements market has been riddled with off-spec, contaminated and illegitimate products, including ones that infringe on the Promera (Vireo) patents, but Promera and its superior products are helping drive the trend that is turning the industry towards better ethics.
CON-CRET revolutionised the creatine category and changed creatine supplementation forever. Educated consumers can now be more confident in the quality and legitimacy of products they are buying.
Vireo holds five patents totalling 70 patent claims on its C-HCl compound and the strength of those patents has repeatedly been demonstrated as they have sustained all challenges by infringers.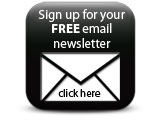 In addition to CON-CRET, customers will know they are using the best C-HCl as a value-added ingredient when they see the patents listed on the label or the symbol: CON-CRET Reinforced. If products contain C-HCl but are missing these references or designations, consumers should assume they contain an impure knock-off or a contaminated imitation of Vireo's patented C-HCl molecule.
Companies