Vink offers green preservative for stored products
The product is supported under the European Biocidal Products Regulation for product type PT6 "Preservatives for products during storage," and supplied in container sizes of 10, 200 and 1,000 kg
Vink Chemicals is offering what it calls a green alternative to biocide formulations based on zinc pyrithione - or other preservatives requiring labelling and safety warnings - called parmetol PSG. The product is based on nature-identical substances approved for direct contact with food. It is suitable for the preservation of aqueous products with a pH value below 5.5.
Parmetol PSG meets the legal and technical requirements for a modern preservative. It's free of formaldehyde, organic halogens and allergens and sensitising substances. The product does not contain any isothiazolinones such as CMIT, MIT or BIT, which means it meets the requirements of environmental labels including ECOCERT, EU Ecolabel, Der Blaue Engel (The Blue Angel) and NORDIC SWAN ECOLABEL. Warnings are not required on the final product.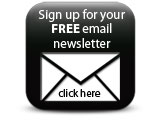 The product is a preparation of potassium sorbate and sodium benzoate and reliably extends a product's life cycle, Vink claims. The active substances come from the food industry and have long been used as preservatives, for example in sauces or certain fruit preparations. The combination is reportedly synergistic, resulting in broad-spectrum protection against bacteria and moulds.
Companies