Valio to exhibit at World Confectionary Conference 2021
EU regulations concerning unhealthy foods are expected to tighten in the coming years
Valio is introducing its dairy-based sugar reduction solutions at the virtual World Confectionery Conference 2021 on 1st June.
Owing to increasing regulations and consumer demand for better-for-you products, manufacturers are looking for ways to reduce sugar while maintaining the naturality of their products. Valio says it can help manufacturers reduce sugar with dairy ingredients without any artificial sweeteners.
EU regulations concerning unhealthy foods are expected to tighten in the coming years. The EU's European Green Deal plan includes a 'Farm to Fork' strategy which aims to make food systems fair, healthy, and environmentally friendly.
"The Farm to Fork Strategy is expected to have many effects on the sales and consumption of unhealthy foods. The planned initiatives would urge product reformulation and restrict the promotion and marketing of food products that are high in sugar, salt, and/or fat," said Sinikka Saikkonen, Business Development Manager at Valio.
The planned measures deeply impact the market of indulgence foods, as they often contain high amounts of sugar, salt, and fat.
"People are looking for green light for indulgence. They want to trade their regular indulgent foods for products that have less of the bad things and more of the good things. The key to successful better-for-you products is to replace a part of the ingredients healthier, sustainably sourced, and more natural alternatives," said Saikkonen.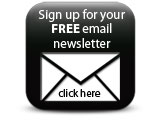 "Claims on limited sugar or no added sugar are preferred by consumers, and the prevalence of sugar claims is likely to grow as manufacturers aim to reassure consumers and differentiate themselves. Using artificial sweeteners is no longer an option, as consumers want their chocolate and confectionery to be as clean label as possible. Naturality is something that consumers are looking for in their indulgence products. Valio's specialty milk powders help confectionery manufacturers to develop new better-for-you products for consumer who expect more than just normal," said Timo Pajari, Senior Vice President, Valio Food Solutions Sales and Marketing.
Companies