Valensa USPlus saw palmetto extract verified by USP
In the US, saw palmetto is regulated as a dietary supplement, but in Europe it's sold as a herbal medicine
For a third consecutive year, Valensa International's USPlus pure lipidosterolic extract of saw palmetto has been verified under the United States Pharmacopeia (USP) ingredient verification program for dietary ingredients (IVP-DI). The certification demonstrates Valensa's product and process deliver the quality, potency, and purity recommended by the USP. The company says this regulatory compliance is particularly relevant in relation to emerging standards from Amazon and key retailers.
Valensa initiated a GEMS supply chain excellence program in 2019. The program is aimed to substantiate the company's commitment to providing a clinical-strength lipidosterolic extract of saw palmetto.
"The GEMS supply chain excellence program specifies the quality of saw palmetto berries harvested to ensure the resulting extract meets the USP monograph," said Larry McCarty, Valensa's Head of Manufacturing and Supply Chain. "GEMS focuses on creating positive outcomes for the supply chain including landowners, harvesters, drying companies and the environment, through education and standards."
The outcome GEMS aims for are traceability, sustainability, purity and responsibility. McCarty added: "Unfortunately, the market continues to allow unripe green berry powder supplements, or adulterated oil versions that do not meet the clinically-proven profile of a pure lipidosterolic extract."
To obtain USP verification, Valensa undergoes third-party auditing of its Supercritical CO2 extraction process for cGMP compliance. Each batch of USPlus is also tested to ensure it meets the USP monograph. Steve Hill, VP of Product Management and Technology, said: "Valensa's commitment to providing an effective product is demonstrated by the verification that USPlus delivers exactly what's promised in the nutritional profile."
In the US, saw palmetto is regulated as a dietary supplement, but in Europe, a pure lipidosterolic extract of saw palmetto is sold, and regulated as an herbal medicine at a recommended daily dose of 320 mg.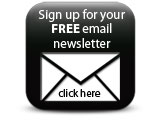 Having maintained IVP-DI status from USP, Valensa will continue to be listed on USP's website, a resource for finished product manufacturers seeking ingredient manufacturers who have earned the right to use the USP verified mark. The mark can be used on the bulk label of each container of USP verified ingredients, on the certificate of analysis, and on marketing collateral.
Companies