Unsaturated vitamin E for a healthy heart
The intake of dietary and nutritional supplements, as a long-term preventive programme, is one of the options to guard against cardiovascular disease. Dr Sharon Ling, Vice President, Scientific Affairs, Sales and Marketing (Europe), Carotech BF, assesses the potential of vitamin E
Globally, the use of nutritional supplements to maintain cardiovascular (CV) health is rising. This comes as no surprise, considering the lifestyle choices being made these days. Many CV health risk factors are related to lifestyle (a lack of exercise, the high consumption of processed food, smoking and stress), all of which contribute to the collective problems of CV disease.
The WHO Mortality Database (May 2013) reported that cardiovascular disease (CVD) is the leading cause of death in Europe among both men and women, causing almost 4.1 million deaths per year — or 46% of all deaths in Europe. Among the different types of CVD, heart disease took 1.8 million lives and stroke took close to 1.1 million lives (20% and 12% of all deaths, respectively).1 In view of the high prevalence and mortality rate of cardiovascular disease, consumers are beginning to embrace preventive ways to reduce the chance of developing the associated risk factors. The intake of dietary and nutritional supplements, as a long-term preventive programme, is one of those choices.
Researchers have studied the effect of vitamin E on the protection of cardiovascular disease; but, unfortunately, no conclusive or convincing evidence is yet available to suggest that patients with heart disease can benefit from using vitamin E. Studies such as the GISSI Prevention Trial (1999), HOPE and HOPE-TOO trial (2005), the Women's Health Study (2005) and the Physician's Health Study II (2008) had all reported that regular vitamin E (tocopherol) did not offer protection against cardiovascular diseases.
What's Amiss with Vitamin E?
As indicated, the studies mentioned above all used regular vitamin E (alpha-tocopherol) alone; in some examples, the synthetic form all-rac-alpha-tocopherol (dl-alpha-tocopherol) was used. In nature, vitamin E exists as a combination of eight unique isoforms, categorized under two groups: the tocopherols and the tocotrienols. There are four forms of tocopherols and four forms of tocotrienols, identified as alpha, beta, gamma or delta, depending on the number and position of methyl groups present at the chromanol end of the structure. Tocotrienols differ from tocopherols by having an unsaturated side tail that results in significantly different biological properties.
We are familiar with the regular tocopherol, vitamin E, which is mainly extracted from soybean oil distillate. However, not many are aware of the other category of natural vitamin E — the tocotrienols, found most abundantly in crude red palm oil. Tocotrienols, as the unsaturated form of vitamin E, have been shown in more than 700 published papers to possess unique health benefits compared with regular tocopherol vitamin E: one of them is its potent and unique cardioprotective properties.
The Heart Healthy Vitamin E
Cardiovascular protection by natural palm tocotrienol complex has been demonstrated in human studies dating back to the early 1990s. There is a significant body of evidence indicating that palm tocotrienol complex, naturally extracted from red palm oil, helps to lower cholesterol levels as well as improve arterial compliance in humans.
Cholesterol Maintenance
Cardiovascular diseases are commonly associated with elevated plasma cholesterol levels. Tocotrienol degrades a key enzyme that regulates the cholesterol synthesis pathway, called HMG-CoA reductase, leading to reduced cholesterol levels in the liver.2,3 In a human study, mixed palm tocotrienol (comprising naturally occurring alpha-, gamma- and delta-tocotrienol) supplementation at 42mg per day for 30 days resulted in a total cholesterol and LDL-cholesterol reduction of up to 35.9% and 37% from baseline, respectively.4 In another double-blind crossover, 8-week study, 15 subjects supplemented with 200mg/day of palm tocotrienols showed a total and LDL-cholesterol reduction of 15% and 8%, respectively.5 A further published study showed that 36 subjects supplemented with 220 mg/day of palm tocotrienols had a 10–13% reduction in cholesterol level within 4 weeks of supplementation.6
In a 2007 study, researchers compared cholesterol reduction between a patented bioenhanced full spectrum palm tocotrienol complex (Tocomin SupraBio) and alpha-tocopherol supplementation at 500mg/day for four weeks. The results showed that tocotrienol supplementation brought about a statistically significant decline in total and LDL-cholesterol levels compared with the alpha-tocopherol group. Although there were no significant changes in HDL-cholesterol and triglyceride levels in both groups, a net decline in triglyceride level was observed in the tocotrienol group compared with a net increase in the alpha-tocopherol group.7
A recent double-blind, placebo-controlled human study showed that supplementation with 300 mg per day of bioenhanced palm mixed tocotrienol complex (Tocomin SupraBio) for six months resulted in the significant reduction of total cholesterol and LDL-cholesterol concentrations in humans with high cholesterol levels: 32 hypercholesterolemic subjects (baseline serum cholesterol ≥6.2 mmol/L; LDL cholesterol ≥4.0 mmol/L and triglycerides ≤3.8 mmol/L) were randomised to receive either the mixed tocotrienols (Tocomin SupraBio) or a placebo for six months. Fasting blood lipids and vitamin E (tocotrienols and alpha-tocopherol) data were collected and analysed at baseline and every four weeks after supplementation began.
By the fourth month of the study, subjects in the Tocomin SupraBio group had benefited from a significant reduction in total as well as LDL-cholesterol levels. A continuous significant reduction was seen during the fifth and sixth month of supplementation in total cholesterol (8.9% ±0.9% and 10.8 ±1.3%, respectively) and LDL-cholesterol levels (12.8% ±2.6% and 17.3% ±1.8%, respectively). By contrast, subjects in the placebo group had negligible changes in their total and LDL-cholesterol levels compared with the baseline regardless of the duration of supplementation. The researchers concluded that the reduction in total and LDL-cholesterol levels associated with the daily intake of 300mg of mixed tocotrienol complex for at least four months was significant, and favourably reduced the ratio of both TC:HDL and LDL:HDL, which are linked to stroke and cardiovascular disease risks.8
Photo courtesy of Sternchemie
Arterial Compliance
A randomised controlled human clinical trial demonstrated Tocomin SupraBio's ability to reduce arterial stiffness in healthy adults after two months of oral supplementation. In this blinded endpoint clinical trial, conducted by researchers at the University of Science, Malaysia, 36 healthy volunteers were randomised to receive either a placebo or a palm tocotrienol complex (Tocovid SupraBio, Carotech Inc.) daily for two months. Measurements for arterial compliance (carotid femoral Pulse Wave Velocity and Augmentation Index) and other parameters, such as blood pressure and serum lipid profiles, were taken before and after treatment.
The results showed that after two months of supplementation, a statistically significant improvement in Augmentation Index (up to 8.7% reduction from baseline) was observed in all the tocotrienol supplemented groups. A significant improvement in Pulse Wave Velocity (up to 10% reduction from baseline) was also seen in subjects who received 100 mg and 200 mg of Tocomin SupraBio bioenhanced palm tocotrienol complex.
Decreased arterial compliance or increased arterial stiffness is a predictor of cardiovascular events, even in healthy individuals. A reduction in both Augmentation Index and Pulse Wave Velocity, as showed by supplementation with Tocomin SupraBio bioenhanced palm tocotrienols complex, indicates better arterial compliance, thus reducing the risks of cardiovascular disease.9
Full-Spectrum Palm Tocotrienol Complex
As illustrated in the above clinical trials, Tocomin SupraBio, a patented bioenhanced natural full-spectrum palm tocotrienol complex has the potential to improve human cardiovascular health. Unlike regular tocopherol or tocotrienol oil extract, significant evidence has shown that Tocomin SupraBio, the bioenhanced tocotrienol formula, is effective in delivering tocotrienols to the target organs where the effects are intended.
A groundbreaking human tissue distribution study (the first ever for the tocotrienol form of vitamin E), funded by United States National Institute of Health (US-NIH), provided scientific evidence to show that tocotrienols delivered by oral supplementation are effectively absorbed (bioavailability) and distributed in significant quantities to vital human organs and tissues such as the brain, heart, liver, skin and adipose (bioefficiency).10 Tocomin SupraBio is the only tocotrienol source to have actual human tissue distribution data, which not only shows improved absorption/bioavailability but also improved efficiency in delivering tocotrienols to important human organs and tissues, thus, ensuring bioavailability and bioefficiency.
References
1. M. Nichols, et al., "Cardiovascular Disease in Europe: Epidemiological Update," European Heart Journal 34, 3028–3034 (2013).
2. J.L. Goldstein and M.S. Brown, "Regulation of the Mevalonate Pathway," Nature 343, 425–430 (1990).
3. C.C. Correll, et al., "Identification of Farnesol as the Non-Sterol Derivative of Mevalonic Acid Required for the Accelerated Degradation of 3-Hydroxy-3-Methylglutaryl-Coenzyme A Reductase," J. Biol. Chem. 269(26), 17390–17393 (1994).
4. D.T. Tan, et al., "Effect of a Palm-Oil-Vitamin E Concentrate on the Serum Lipoprotein Lipids in Humans," Am. J. Clin. Nutr. 53(4), 1927S–1030S (1991).
5. A.A. Qureshi, et al., "Lowering of Serum Cholesterol in Hypercholesterolemic Humans by Tocotrienols (Palmvitee)," Am. J. Clin. Nutr. 53(Suppl. 4), 1021S–1026S (1991).
6. A.A. Qureshi, et al., "Response of Hypercholesterolemic Subjects to Administration of Tocotrienols," Lipids 30(12), 1171–1177 (1995).
7. J.N. Ajuluchukwu, et al., "Comparative Study of the Effect of Tocotrienols and Alpha-Tocopherol on Fasting Serum Lipid Profiles in Patients with Mild Hypercholesterolaemia: A Preliminary Report," Niger. Postgrad. Med. J. 14(1), 30–33 (2007).
8. K.H. Yuen, et al., "Effect of Mixed-Tocotrienols in Hypercholesterolemic Subjects," Functional Foods in Health and Disease 3, 106–117 (2011).
9. A.H.G. Rasool, et al., "Arterial Compliance and Vitamin E Blood Levels with a Self Emulsifying Preparation of Tocotrienol Rich Vitamin E," Arch. Pharm. Res. 31(9), 1212–1217 (2008).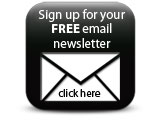 10. V. Patel, et al., "Oral Tocotrienols are Transported to Human Tissues and Delay the Progression of the Model for End-Stage Liver Disease Score in Patients," The Journal of Nutrition 142(3), 513–519 (2012).
Companies