USP update reflects growth of stability-enhanced vitamin K2 products
The United States Pharmacopeia (USP) has updated the vitamin K2 MK-7 analysis monograph to include a method for testing microencapsulated MK-7 powder
The United States Pharmacopeia (USP) has updated the vitamin K2 MK-7 analysis monograph to include a method for testing microencapsulated MK-7 powder.
Vitamin K2 is not stable in high-alkaline formulations such as with calcium or magnesium. The newly released USP 42-NF37 2S reflects the market growth of stability-enhanced K2, and reduces the risk of false-negative results and the need for re-testing.
The method was developed by Kappa Bioscience, maker of K2VITAL DELTA encapsulated vitamin K2, and submitted to USP for review. K2VITAL DELTA launched as a stability solution in 2013 and represents about 12% of the global K2 market. The addition of a microencapsulation work-up in the monograph signifies the growing recognition of K2+minerals stability and the development of this category.
Vitamin K2 supports bone and cardiovascular health. Calcium and magnesium are frequently paired with K2 for their complimentary benefits. Product testing studies published by Kappa consistently show, however, that K2 requires protection in mineral formulations.
The new monograph will help labs and brands generate accurate results regardless if encapsulation is declared. Application of the method to non-encapsulated MK-7 powders does not affect results, were as omission can produce a false-negative result for an encapsulated product. The published method is specific to powders, but is virtually identical to the method developed by Kappa for testing tablets and capsules.
"Recognition of MK-7 encapsulation in the official analysis monograph is a significant milestone for vitamin K2," said Inger Reidun Aukrust, Kappa VP of R&D and Chemistry and developer of K2VITAL DELTA. "Microencapsulation solves the K2 minerals stability problem which prevents many products from meeting K2 label claim. Products that don't meet label claim can't deliver full health benefits and are not legal to sell. An official monograph that accounts for microencapsulation helps brands accurately monitor markets and ensure that consumers receive quality products."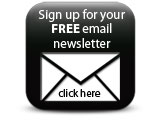 K2VITAL promotes bone and heart health by activating two proteins which balance calcium in the body. K2 is an essential vitamin and is required in all stages of life. Vitamin K2 provides synergistic benefits to calcium, magnesium, and omega-3 in a formulation and is a natural complement to vitamin D3. Healthy Aging, Joint & Mobility, and Sports Nutrition are just a few of the market categories currently leveraging the bone and heart health benefits of K2. Kappa's microencapsulated DELTA is the market leader in formulations that include minerals where K2 stability is an issue.
Featured Companies