Thylakoids from green plants
An effective tool for healthy weight management
Thylakoids, membranes found in green plants such as spinach, exert positive effects for body weight and appetite regulation and can be used as an effective tool for novel treatment of overweight, obesity and the metabolic diseases. This was the conclusion in a doctoral thesis presented by Caroline Montelius at Lund University on 6 February 2015.
'In a time when the overweight and obese population keeps growing at alarming rates, I am very pleased that my research has indicated a way to help counteract this great threat to global public health,' said Montelius, author of the dissertation: 'Thylakoid membranes from green plants affect appetite and promote body weight loss.'
The dissertation, which included six studies published in peer-reviewed journals, was presented at Lund University on 6 February 2015 for review by the dissertation panel and the faculty opponent, world-renowned obesity expert Professor Stephan Rössner of Karolinska Institutet in Stockholm, Sweden.
Key conclusions from the dissertation included the following:
Thylakoids promote body weight loss in humans after 3 months of daily supplementation.
The digestion of dietary nutrients is prolonged after thylakoid supplementation, resulting in prolonged glucose and insulin responses. In the long run, fasting blood-glucose concentrations are also decreased.
Thylakoids stimulate the release of the satiety promoting hormones cholecystokinin (CCK) and glucagon-like peptide-1 (GLP-1) while decreasing levels of the hunger-promoting hormone ghrelin.
Circulating levels of leptin and blood lipids are decreased after thylakoid supplementation for 2 and 3 months.
Thylakoids affect the subjective ratings of appetite and urge for specific food. The urge for energy dense, so-called palatable food rich in fat and sugar, is specifically decreased after thylakoid intake.
'Having spent most of my professional life studying appetite regulation, I am very excited to see the study results compiled in this dissertation. Thylakoids have great potential as an aid to people struggling with managing a healthy weight, especially those suffering from cravings for unhealthy foods,' says Charlotte Erlanson-Albertsson, Professor of Medicine and Physiological Chemistry at Lund University and supervisor of the dissertation.
Thylakoids are membranes extracted from the chloroplasts of green leaves, with the ability to trigger satiety signals in humans by using the body's own satiety system. To trigger satiety signals, the extraction process is key. As thylakoids are stuck inside the plant cells, they will simply pass through the digestive system untouched if eaten as green spinach leafs without undergoing the extraction process.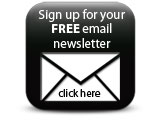 The studies have been done on a patented spinach extract called Appethyl, which in itself is a result of many years of research at Lund University. For example, the method for producing the extract, which is particularly high in thylakoids, was the subject of another dissertation at Lund University in 2010.
Companies