Synergy Flavors builds schools in remote vanilla-growing Madagascar
The company funded two projects to provide better access to primary education for Malagasy children from the vanilla-growing SAVA region
Synergy Flavors, a leading innovator in flavours, extracts and essences for the global food and beverage industry, and a major producer of vanilla extracts, has provided much needed funding to a remote area of Madagascar.
Working with the Madagascar Development Fund, a non-profit, non-governmental organisation that partners with charitable organisations and individuals to help finance and manage development projects throughout Madagascar, Synergy Flavors provided funding to build and furnish two new schools.
The schools were opened in late 2016 near Sambava in the SAVA region which is known as the world's vanilla capital.
Despite being the source of nearly 80% of the world's vanilla beans, Madagascar is among the poorest countries in the world and in 2015, was ranked as number 10 by The World Bank.
Many Malagasy children do not have proper access to basic education. Not only are there very few primary schools in the SAVA region, those in existence are often overcrowded and do not meet acceptable health and hygiene standards.
Aspiring to provide new opportunity and hope for growers' families, this project funded the construction of two three-classroom, weatherproof buildings equipped with furniture including benches for the students and desks for the teachers.
The construction of these new school buildings for Besopaka and Ambohitrakongona primary schools will provide the facilities to accommodate hundreds of additional children who were previously unable to attend school due to lack of space.
"In vanilla terms, Madagascar equals quality and authenticity and the country has long been a source of vanilla for us. We have always taken our responsibility seriously of ensuring sustainability across the supply chain and strive to support the grower communities however we can," says Steve Morgan, Managing Director, Synergy Flavours Ltd (UK).
"We are particularly keen to ensure growers' children have the opportunity to gain an education so that their communities can thrive into the future. There is a lot more that needs to be done to alleviate poverty in Madagascar, but if we invest effectively in the region, it has a better chance of continuing to represent the global hallmark for quality in vanilla and we are able to give back to the community of growers who have been central to Synergy's success."
With more than 100 years of vanilla expertise, Synergy Flavours combines modern extraction techniques with sensory analysis expertise to offer a wide range of vanilla profiles as well as extracts and natural flavourings based on market-leading profiles.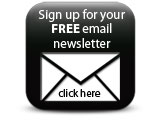 The range includes options that are clean label and derived from natural, organic sources, as well as extracts, liquid flavourings, pastes and powders. Synergy's vanilla can be found in hundreds of products worldwide, from ice cream, yoghurts and desserts to nutritional beverages, baked goods, cereals and beverages.
Companies