Symrise presents Oriental-influenced taste concepts at the Arabian Gulf
Natural raw materials from the region provide a foundation for authentic food and beverage concepts
Symrise will present taste solutions for the cuisine of the Middle East and North Africa with a focus on natural raw materials from the region at Gulfood Manufacturing.
From 31 October to 2 November, the company will be presenting at the trade show in Dubai.
The event is the centrepiece of the culinary world in the Middle East and 1600 companies from food processing and adjacent industries are expected to attend.
Symrise will be greeting its visitors at stand S3-B6 in Sheik Saeed Hall 3.
"The conscious use of regional taste tonalities in foods and beverages is a mark of quality that has a strong influence in the Middle East and North Africa. And, just as in Europe, special attention to natural ingredients, specifically those sourced in the Middle East, is growing," explained Alexander Lichter, Vice President Sales Flavor EAME at Symrise.
"With our know-how, we extract the best of nature and create flavour concepts for customers in the Middle East, all the while supporting the growing trend for naturalness."
Symrise obtains sustainably produced raw materials – such as vanilla extracts and cinnamon oils from Madagascar – through partnerships with agricultural producer communities around the world.
With modern science, the globally operating company from Holzminden in Germany obtains high-quality flavour and functional ingredients from these raw materials.
"With our extensive knowledge of the diverse aspects of taste and consumer wishes in various regions of the world, we develop tasty product concepts that are customised for each individual market," said Lichter.
"Our goal is to develop the best for the customer from the best of nature and science."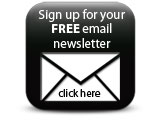 At Gulfood Manufacturing, Symrise will present flavour concepts for cakes, snacks, dairy products and beverages. Among them are organic fruit nectars, reduced-sugar colas, spices for vegetarian burgers and a shisha-inspired chewing gum with citric and malic acids.
Companies