Stratum Nutrition expands clinically proven joint health solution into Europe and Asia
Ingredients | Bones and Joints
Company is actively looking for partners with strong communication links to healthcare professionals
NEM brand eggshell membrane has been on the market for almost 10 years in the US, becoming a leading joint health ingredient in its home markets in North America.
In Canada, products with NEM rank in first position of all non-glucosamine products, and in the top five when combined with glucosamine rankings. Stratum Nutrition is now expanding this success into Europe and Asia and is actively looking for partners with strong communication links to healthcare professionals.
NEM is a patented joint health ingredient with extensive scientific backing, including multiple published studies substantiating the safety and efficacy for pain and stiffness. Numerous clinical trials with patients suffering from osteoarthritis showed a significant reduction of stiffness and pain in as little as 7–10 days with a single daily dose of 500mg.
The efficacy and safety of NEM have been recognised by national health authorities: finished products based on NEM have been granted regulatory approval by Health Canada since 2012, allowing those products to use approved therapeutic claims such as 'Help to relieve joint pain and stiffness associated with osteoarthritis.'
Canadian natural health product regulations are among the most stringent in the world and receiving this license is a testament to NEM's high level of quality and scientific substantiation for efficacy and safety.
NEM is manufactured according to strict quality standards in a GMP-certified facility by our joint-venture partner, ESM Technologies, located in Missouri, USA. The companies work collaboratively to continuously advance the science behind NEM. ESM holds multiple patents protecting the manufacturing technologies as well as therapeutic uses of natural eggshell membrane.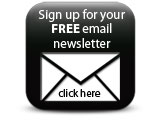 For more information, visit www.stratumnutrition.com/eu.
Companies