Statin users at higher risk of diabetes ... again
In healthy patients, statin use was significantly associated with increased likelihood of developing diabetes, diabetic complications and increased weight and/or obesity
Research has repeatedly found that patients using statins to manage cholesterol levels are more likely to gain weight, reduce their exercise output and develop diabetes thanks to increases in glycated haemoglobin and fasting glucose levels.
Prior to this study, the long-term effects in healthy adults had not been measured, so the relationship between these outcomes and diabetic complications had not yet been determined.
In an effort to do just that, a retrospective cohort study published in the Journal of General Internal Medicine was designed to examine how statin use influences new-onset diabetes, diabetic complications and overweight and/or obesity in healthy adults.
A participant cohort from Tricare facilities that treat retired military personnel were divided into statin-users vs non-statin users and evaluated between 1 October 2003 and 1 March 2012. Tricare clients were excluded from the study if at baseline they had cardiovascular or chronic disease or if they scored positive on any element of the Charlson comorbidity index (including diabetes mellitus). New-onset diabetes, diabetic complications and overweight and/or obesity were the outcomes assessed.
At baseline, a total of 25,970 patients (3982 statin users and 21,988 non-users) were identified as healthy adults, and out of that number, 3351 statins users and 3351 non-users were propensity score-matched.
During the course of evaluation, participants who used statins had higher odds of developing all three targeted outcomes: new-onset diabetes (odds ratio [OR] 1.87; 95% confidence interval [95% CI] 1.67-2.01); diabetes with complications (OR 2.50; 95% CI 1.88-3.32); and overweight and/or obesity (OR 1.14; 95% CI 1.04-1.25).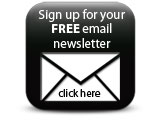 In summary, in healthy patients, statin use was significantly associated with increased likelihood of developing diabetes, diabetic complications and increased weight and/or obesity.
Companies