Solix Algredients repositions as B2B supplier of algae-based nutrition ingredients
Company will target manufacturers and marketers of dietary supplement and personal care products
A US company is helping brand manufacturers and retailers to bring the benefits of algae-based natural ingredients to health-conscious consumers.
Solix Algredients has repositioned as a business-to-business (B2B) supplier of high quality natural ingredients derived from algae for the nutrition and personal care markets. Founded in 2006, and most recently operating as Solix BioSystems, the company's origins were in algae-based biofuels.
Now operating under its new name, Solix Algredients is leveraging its extensive algal cultivation expertise to supply functional ingredients for consumer end-use. Solix will target its portfolio of algae-based ingredients to manufacturers and marketers of dietary supplement and personal care products.
'The Solix Algredients strategy capitalises on extensive algae supply chain expertise developed during the last decade,' said Mr Ilya Golubovich, Chairman of the Board, and Managing and Founding Partner of I2BF Global Ventures, a major Solix investor. 'Solix has an experienced management team, strong and engaged board members, and is well positioned to take advantage of the growing consumer demand for algae-based, natural ingredients.'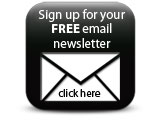 Industry reaction to Solix Algredients has been positive, according to President and Chief Executive Officer, Austin Maguire. 'As we continue to introduce our ingredients, we've been pleased that customers recognise the importance of a US-based, quality focused ingredients supplier with deep algal experience and flexible delivery capabilities.'
Companies