Soho Flordis acquires Potters and the Equazen brand portfolio from Vifor Pharma
Soho Flordis, through its Swiss subsidiary Ginsana, will acquire leading UK manufacturer and supplier of traditional herbal treatments, Potters, from Vifor Pharma, a Galenica Group company
Potters, based in Wigan, UK, has more than 200 years of history as a producer of high quality herbal-based treatments and is the oldest herbal medicine company in the United Kingdom.
Its extensive range of well-established products includes treatments for coughs and colds, pain and joint care, gastrointestinal disorders and women's health. In addition to this range of products, Potters features brands such as Red Kooga, Seatone, Calcia and Equazen, one of the world's leading fish oil containing health products.
The Equazen brand is backed by robust specific clinical research and, in recent years, has expanded to deliver brain health solutions to various patient groups. The brand also includes the international product Equazen eye-q. Potters products are sold throughout the UK by leading retailers such as Boots and Holland & Barrett as well as pharmacy and health food outlets.
With subsidiary companies in Europe, Asia and America, the SFI Group draws on more than 70 years of international experience in the high-quality natural health sector. The SFI Group is committed to providing clinically proven natural health solutions to health professionals and consumers worldwide.
Vifor Pharma is a global leader in the treatment of iron deficiency. Vifor Pharma has decided to focus its resources and efforts on maximising and expanding its portfolio of specialty pharmaceuticals as it prepares for life as a standalone company.
Nigel Pollard, CEO of SFI, commented: 'Potters is a strong and iconic brand in the natural medicine sector. Together with its history of more than two centuries, Potters will bring to the SFI Group an excellent team and an extensive portfolio of trusted products. These products and the business platform in the UK and Europe are an excellent fit for SFI as we seek to build our world leading position in the field of clinically proven natural medicine.'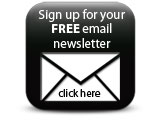 The transaction is expected to be completed in the fourth quarter of 2015. Financial details of the transaction were not disclosed.