Slimvance wins recognition in weight management
Nutraingredients and Vitafoods recognised Slimvance during the nutraingredients award dinner in Geneva, May 10
PLT Health Solutions's new ingredient, Slimvance Core Slimming Complex, was announced the winner of the Best New Weight Management Ingredient of 2017, during the Nutraingredients Award.
Slimvance has been studied in two clinical trials to date. The design and results of the most recent clinical research on Slimvance Core Slimming Complex offers a range of significant opportunities for weight management products.
Paul Flowerman, President and CEO of PLT Health Solutions, said: "This year's NutraIngredients Award represents the culmination of more than three years of hard work by every segment of the PLT business, from our partners Laila Nutraceuticals and PLT Medical and Scientific Affairs, to Operations, Quality and Marketing and by the Sales team who helped us achieve our initial commercial success."
The study
The study participants included both men and women. The subjects were of a broad age range, and were a healthy population of overweight (i.e., not obese) adding confidence to performance in the general population.
The duration of this trial demonstrates steady, consistent weight loss, starting early and supporting long-term weight loss success.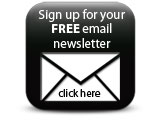 What's more, the trial demonstrates statistically significant slimming, with a reduction in waist circumference and fat mass while maintaining lean body mass. Analyses indicate that statistically significant (p<0.0001) reductions in key parameters were observed beginning at day 14.
Featured Companies